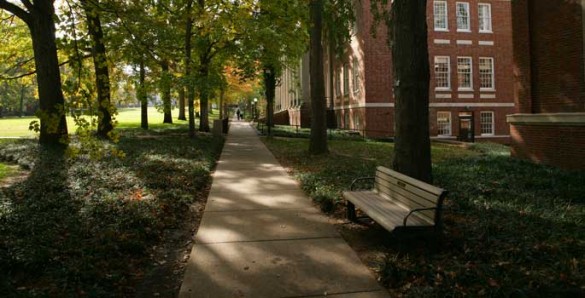 An enhanced fire safety system will be installed in the Peabody Library this fall. This enhanced system includes the installation of sprinklers throughout the library as well as upgrades to the fire detection system.
The fire detection system will allow for future upgrades to add a public address system that will alert library patrons of severe weather or campus emergencies. To allow for this project to proceed through the fall semester, library hours will be:
Monday–Thursday: 8 a.m.–midnight
Friday: 8 a.m.–8 p.m.
Saturday: 11 a.m.–8 p.m.
Sunday: 11 a.m.–midnight
The library stacks for the circulating collection and bound journals will be closed. Patrons will notice a "Peabody Request" button on the online catalog in order to request materials. Materials will be retrieved each evening to have available for checkout the following day.
Faculty may use the Faculty Delivery Form to request items as usual.
Contact: Hilary Craiglow, (615) 343-4182