Media Inquiries
Latest Stories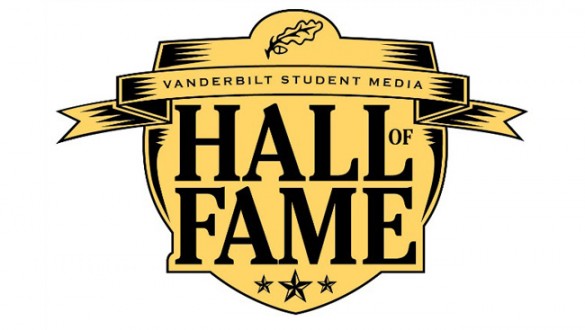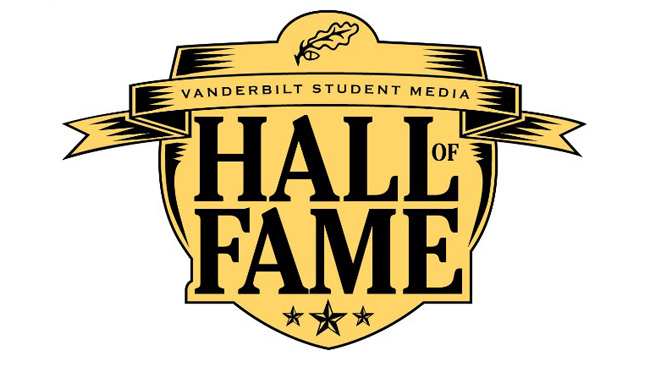 Five Vanderbilt University alumni who worked in student media and then distinguished themselves in professions that include technology entrepreneur, public media executive, sports writer, columnist and public radio editor will be inducted into the Vanderbilt Student Media Hall of Fame Oct. 10.
Selected for the 2014 class are:
Chuck Offenburger, former Des Moines Register columnist turned author and blogger;
Jeff Rothschild, an engineer and entrepreneur who played a major role in Facebook's technical success;
Bridget Kelley, senior supervising editor of NPR's "All Things Considered";
Dave Sheinin, sports features and enterprise writer for The Washington Post; and
Alison Scholly, chief operating officer, Chicago Public Media.
A ceremony and reception to honor the fifth class of inductees is scheduled at the John Seigenthaler Center during Vanderbilt Reunion.
Learn more about the Student Media Hall of Fame ceremony.
Chuck Offenburger, of Jefferson, Iowa, grew up in Shenandoah, Iowa, and launched his journalism career at the age of 13 as sports editor for his hometown's Evening Sentinel.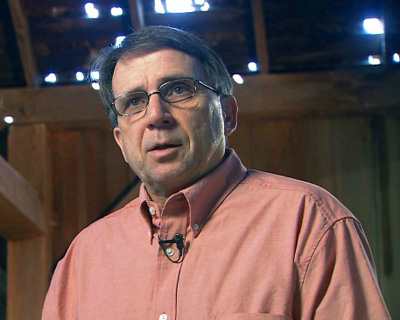 "Within a few days of my arrival on campus, I had met with the Vanderbilt Hustler editors and was writing stories," he said.
Offenburger majored in political science and enjoyed covering stories about speakers and programs related to that era, including civil rights and the Vietnam War.
"During my career, I've often reflected about how my Vanderbilt experience opened the world for me," he said. "It gave a poor kid from a single-parent home in a small Iowa town the knowledge, tools and confidence to go compete for stories with many of the world's best reporters—and have a great time doing it."
Offenburger was named editor in chief of The Hustler late spring of his junior year.
"Next fall I skipped most of my classes, which was a dumb decision, but we were trying to turn the twice-weekly paper into a daily," he said. "I was broke and lived in the Hustler editor's office on the third floor of Alumni Hall. After ending up on academic probation, I could no longer be editor."
It was fortunate that Offenburger kept writing, and covered the Vanderbilt baseball team with his friend Douglas T. Bates III.
"Then-Vanderbilt coach Larry Schmittou credited us with helping launch a new era of Vanderbilt baseball by generating more student support," Offenburger said. He also got serious about his studies and earned his bachelor's degree from Vanderbilt's College of Arts and Science the summer of 1969.
Highlights of his career have included writing more than 4,000 columns for the Des Moines Register, where he reported and reflected on the experience of being an Iowan. Offenburger left the paper in 1998 but continues to write on a freelance basis.
He and his wife, Carla Offenburger, co-manage Offenburger.com, a news and opinion website where he blogs about a variety of topics, including his experiences as a cancer survivor and his devotion to Vanderbilt baseball.
Rothschild, of Los Altos, California, grew up in New Jersey.
"I thought it would be interesting to go to college in a different part of the country, and my love for music and radio attracted me to WRVU," he said.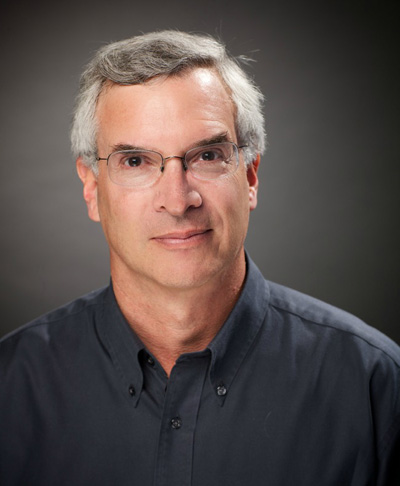 Jeff Rothschild worked at the station throughout his undergraduate and graduate school years (1973-79). "I started with a graveyard shift when the station was still in Neely Tower, but became involved in many aspects of the operation."
He served as station manager during the 1976-77 school year.
Rothschild especially enjoyed learning radio production and helping stage on-air concerts.
"I appreciated the WRVU staff members' enthusiasm and support for each other, especially in providing constructive feedback," Rothschild said. "We didn't have faculty to provide instruction about radio, so we had to learn from each other."
Rothschild majored in psychology and received his bachelor's degree in 1977 from the College of Arts and Science. He then studied computer science in the School of Engineering and earned a master's degree from the Graduate School in 1979.
Career milestones for Rothschild include co-founding Veritas Software in 1988 and gaming company Mpath Interactive in 1995, and signing on at Facebook in 2005. In a recent interview with Forbes, Facebook Chief Technology Officer Michael Schroepfer credits Rothschild for much of the social networking firm's technical success. Rothschild is vice president of infrastructure engineering at Facebook and a consulting partner with Accel Partners.
Rothschild recently was elected to a five-year term on the Vanderbilt Board of Trust and serves on the university's Technology Transfer Advisory Committee.
As Rothschild reflects on his student media experience, he notes the educational value of being part of a team working together to deliver a quality product or service.
"The nature of being a student-run activity provides an additional opportunity to push yourself by taking leadership roles that would generally not be possible in a similar commercial enterprise," he said. "Working at WRVU helped me build self-confidence and develop leadership skills that have benefited me throughout my professional life."
Bridget Kelley, of Bethesda, Maryland, is the second New Jersey native in the 2014 class. She came to Vanderbilt from Cranford High School, and like so many students, fell in love with the campus during her initial visit. Kelley worked for The Hustler all four years at Vanderbilt (1984-88), progressing from staff writer to news editor and editor in chief.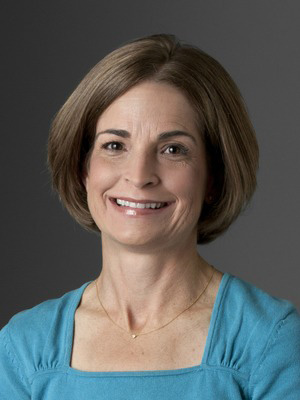 "Many of my closest friends were my fellow tunnel rats, and I loved the time we spent working on the paper, hanging out in the halls and relaxing on- or off-campus when we didn't have school or newspaper deadlines," she said.
One of student media perks for Kelley was a press pass to campus sporting events.
"My friend Mary Collier was the photo editor, and she would set me up with a camera and a pass, and we would take photos courtside at Memorial Gym," Kelley said.
Kelley earned her bachelor's degree from the College of Arts and Science in 1988 with a double major in English and history. Prior to joining NPR in 1994 as an editorial assistant for Morning Edition, she worked as a freelance reporter and producer in London and later in Washington, D.C.
Kelley advanced to the helm of Weekend Edition, where she was responsible for the planning and programming of the Saturday and Sunday morning programs. Along the way, she has helped shape NPR coverage of major stories, including Hurricane Katrina, terrorist attacks, U.S. presidential elections and more. She is now the senior supervising editor of All Things Considered.
Kelley noted that some of the issues she reported on as a student journalist continue to be covered.
"Stories about rising tuition, racial and ethnic diversity on campus, and sexual assault on campus are still in the news," she said. The Hustler gave me the opportunity to immerse myself in these and other stories on campus and in the community."
Dave Sheinin, of Baltimore, Maryland, came to Vanderbilt in 1987 as the recipient of the Fred Russell-Grantland Rice Scholarship.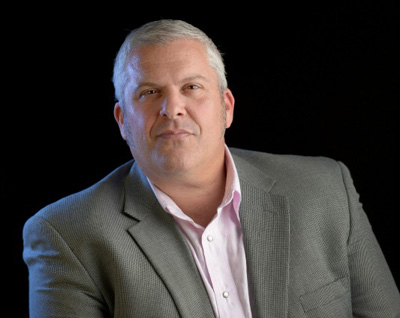 "I grew up in Carrollton, Georgia, where a high school math teacher named Alice Robertson first alerted me to the existence of a Vanderbilt scholarship for prospective sportswriters," he said.
As a first-year student, Sheinin broadcast news updates for WRVU and also wrote for The Hustler, whose editor in chief that year happened to be Bridget Kelley.
One of his favorite media memories was covering the men's basketball team's run to the Sweet 16 in 1988 with Will Perdue, Barry Goheen and Barry Booker among the players. He also wrote a Versus magazine profile of Perry Wallace, a Vanderbilt basketball player who was the first African American to play varsity basketball in the SEC.
"I spent one year as sports editor before giving up student media to concentrate on my music studies and a fledgling opera career," he said.
Sheinin earned his bachelor's degree from the College of Arts and Science in 1991 with a double major in English and music.
Sheinin has been covering baseball and writing features and enterprise stories for The Washington Post since 1999. His books include RG3: The Promise (Penguin, 2013), which is about Heisman Trophy winner and Washington Redskins quarterback Robert Griffin III.
He advises today's aspiring journalists to experiment with working in a variety of media.
"Diversify. Try being a generalist. Then zero in on something you love, and then try being a specialist in that field. You will find, as I did, that it's impossible to stink at everything."
Sheinin has been recognized six times by the Associated Press Sports Editors. In addition, he received a first-place National Headliner Award for his coverage of the rookie year of Washington Nationals' baseball player Stephen Strasburg.
Alison Scholly, of Chicago, grew up in Glenview, Illinois, and graduated from Glenbrook South High School.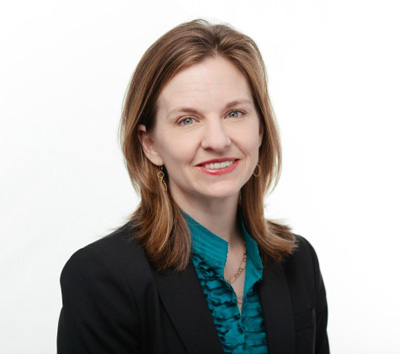 "I wandered into WRVU the second half of my freshman year," Scholly said. "I wanted to focus my extracurricular efforts into one organization, and I thought I would like being a disc jockey. It turns out the station also needed off-air help, so I became assistant music director."
At the end of her first year at Vanderbilt, several members of the WRVU leadership were graduating. Among the prospective candidates for general manager, Scholly was the only one who had strong enough grades for the position, and she was named GM her sophomore year. She served as business manager after that and continued her DJ duties.
Scholly said that her student media activities provided strong friendships and a respite from her studies.
"I would escape to the tunnel to hang out with and be part of 'a merry band of misfits' that did not necessarily fit the Vanderbilt stereotype," she said.
Scholly majored in anthropology and earned her bachelor's degree from the College of Arts and Science in 1990. Scholly's early experience in student media was the reason she pursued her master's in journalism. When she graduated from Northwestern in 1994, she was hired into the nascent field of online media.
For the next 14 years, Scholly served in many roles creating new digital products, eventually serving as vice president of interactive for the Chicago Tribune Media Group, overseeing all of Chicago Tribune's web and mobile products.
Since June 2010, Scholly has been chief operating officer for Chicago Public Media, which includes WBEZ, Chicago's news and information public radio station, and has helped the station expand its influence in a rapidly changing media landscape.
"WBEZ Chicago is one of the premiere places for journalists to work in public radio—the institution is admired for its ability to pair investigative reporting with distinct storytelling," Scholly said. Chicago Public Media also produces national shows like "This American Life" and co-produces "Wait, Wait … Don't Tell Me."
The Vanderbilt Student Media Hall of Fame was established in 2009 to honor Vanderbilt alumni who have achieved outstanding personal or professional accomplishments and/or have made distinguished lasting contributions to their field and/or society in general. To be eligible for recognition, alumni must have worked as a student staff member at least 10 years prior to the Hall of Fame induction date.
For more information, email Paige Clancy.