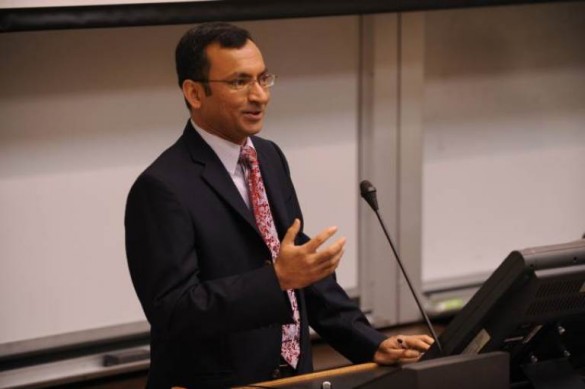 General Motors faces "a tall order" moving forward in the wake of an internal report that found a "pattern of incompetence and neglect" leading to problems with the ignition of GM cars causing at least 12 deaths, a Vanderbilt professor says.
"Even as the demand for efficiency escalates every quarter, the margin for error is rapidly shrinking," said Ranga Ramanujam, an associate professor of management at Owen Graduate School of Management at Vanderbilt University.
"[rquote]In short, GM is now required to do something that it was neither originally designed nor historically conditioned to do."[/rquote]
Ramanujam studies the organizational causes and consequences of operational failures. He says the internal probe at GM, conducted by former U.S. attorney Anton Valukas, puts the company in the position of having to continue to drive down costs without trading off safety.
"The report does a great job in drawing attention to the tension, but not so much in suggesting ways to resolve it," Ramanujam says.