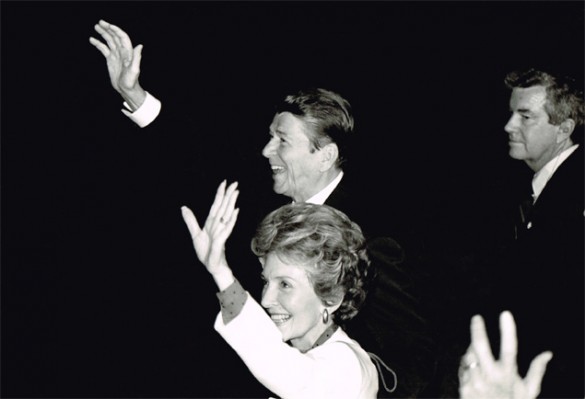 by Jane Sevier
Retired Secret Service Agent Jerry W. Parr received the 2014 Distinguished Alumnus Award from Vanderbilt University's Peabody College of education and human development during Commencement May 9.
On March 31, 1981, Agent Parr was head of the detail protecting President Ronald Reagan at a speech at the Washington Hilton. When would-be assassin John Hinkley Jr. opened fire, Parr shoved Reagan into the waiting car and ordered him taken to George Washington University Hospital, actions credited with saving the seriously wounded president's life.
Parr graduated from Peabody with a bachelor's degree in English and philosophy in 1962. He had previously worked with Florida Power and Light and served in the U.S. Air Force during the Korean War. In 1987, he earned a master's degree in pastoral counseling from Loyola University in Maryland.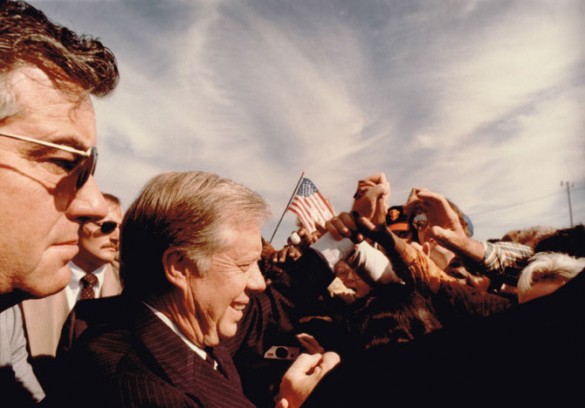 After studying at Peabody, Parr joined the United States Secret Service. From 1962 to 1968, he conducted foreign and domestic protective surveys and worked with security, intelligence and law enforcement professionals in all 50 states and in 37 countries. From 1969 to 1978, he worked for the Foreign Dignitary Division on details for Vice Presidents Hubert Humphrey, Spiro Agnew and Gerald Ford and directed security for 56 foreign heads of state.
From 1978 to 1979, he directed security for Vice President Walter Mondale. In 1979, Parr moved to the Presidential Protective Division, where he was special agent in charge and head of the White House detail, directing security for Presidents Carter and Reagan. In 1982, Jerry Parr became assistant director of protective research, a post he held until he retired from the Secret Service in 1985.
"Secret Service agent may not be what we think of as the typical occupation for a Peabody graduate, but Jerry Parr reached the top of his profession and is a national hero," said Camilla P. Benbow, Patricia and Rodes Hart Dean of Education and Human Development. "[lquote]We honor him for the personal sacrifices he made for his country as an agent and for his service to others later in life as a counselor and pastor."[/lquote]
Parr received U.S. Congress commendations for his actions during the attempt on President Reagan's life. The Secret Service presented him with the Director's Award of Valor and later with the Presidential Rank Award for Meritorious Executive. The U.S. Treasury Department, of which the Secret Service is a part, honored him with the Exceptional Service Award. He was also named to the Honor League of the New York City Police Department, received a commendation from the Maryland State Senate, and was named one of four "Top Cops" by Parade Magazine.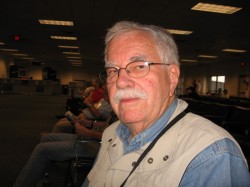 "At Peabody, I learned to think critically in order to make good decisions," Parr said. "During my teaching practicum I learned to break a topic down into its parts so students could understand. I learned to respond to unexpected situations with creativity, flexibility and grace. I didn't realize how valuable these skills would be until I needed them—leading, training and mentoring younger agents; negotiating with White House staff; relating to the national press corps; overseeing presidential security on foreign trips; and defending a multimillion-dollar budget before the Congress."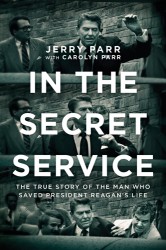 Parr acted as an adviser for the feature films In the Line of Fire and Contact and for the documentaries In the Line of Fire: Behind the Scenes with the Secret Service and Inside the US Secret Service. With his wife Carolyn, he is the author of In the Secret Service: The True Story of the Man Who Saved President Reagan's Life (Tyndale House Publishers, 2013).
After completing his master's degree, Parr spent 10 years as a counselor for Affiliated Community Counselors in Rockville, Maryland. In 1989, he was ordained as a minister by the Church of the Saviour, where he was co-pastor for 12 years. His volunteer service has included work with AIDS patients in Washington, D.C., and with victims of the war in El Salvador.
Jerry and Carolyn Parr have been married for 55 years and live in Washington, D.C. They have three daughters and four granddaughters.