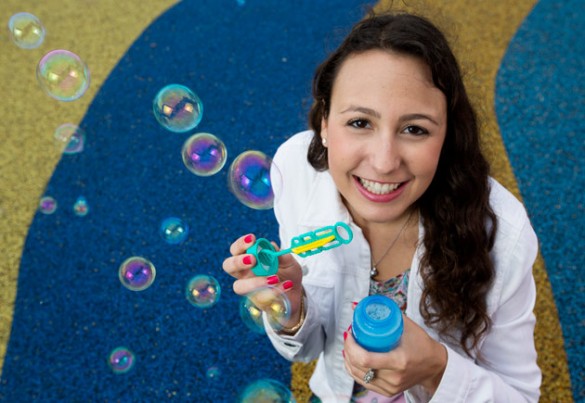 Amanda Palmer discovered a love of working with children with autism through several programs in her Birmingham, Mich., community. That made the decision to attend Peabody College, with its top-ranked program in special education, easy.
At Vanderbilt, the cognitive studies and child development major found no shortage of research opportunities, including one in a mechanical engineering lab helping develop a virtual reality intervention for children with autism. She also assisted in diagnostic evaluations of toddlers at the Vanderbilt Kennedy Center's Treatment and Research Institute for Autism Spectrum Disorders. A project Palmer designed for the institute comparing the effectiveness of early screening measures is the subject of her honors thesis. It garnered the top undergraduate prize at the Vanderbilt Kennedy Center's 2014 Science Day and an invitation to present at an international autism meeting this summer.
Next is graduate school at the University of Texas-Austin, where she plans to pursue a master's in developmental disabilities and earn an applied behavior analysis certification.
"I feel very prepared going into grad school," she said. "All of these experiences have given me the confidence to take the next step."