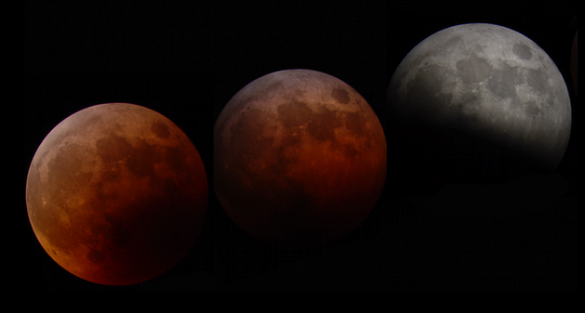 Vanderbilt Dyer Observatory and Radnor Lake State Natural Area are hosting a free public viewing of the lunar eclipse at Dyer from 11 p.m. to 5 a.m. April 14-15.
The eclipse begins at 11:53 p.m. Monday night and will reach totality—the maximum coverage of the moon's disc—at 2:45 a.m. Tuesday morning. Lunar eclipses are often called "blood moons" because if their orange-red appearance, because of their orange-red appearance, which is caused by the scattering and refracting of the Sun's light in Earth's atmosphere. The eclipse ends near sunrise.
Dyer telescopes will be available for viewing the Moon as well as other objects, including Mars and Saturn. Mars will be at its closest and brightest during April this year, providing great telescopic views of some of its surface features. Telescope-viewers also will be able to observe the rings of Saturn and up to five of its moons, especially when the moon passes into the darkest portion of Earth's shadow. Radnor Lake staff will be at Dyer Observatory providing nature programming as well.
In the event of cloudy or rainy weather, the event will be canceled. A cancellation notification will be posted on the Dyer website by 10 p.m.
Visitors may come and go as they wish during the event, but registration is required.
What: Lunar eclipse viewing
Where: Dyer Observatory – 1000 Oman Drive, Brentwood
When: 11 p.m. Monday, April 14 – 5 a.m. Tuesday, April 15
Members of the media wishing to cover the event should call Dyer director Rocky Alvey at (615) 828-0104.
All other visitors should call Dyer during normal business hours at (615) 373-4897 or check the Dyer website for updates.