MEDIA ADVISORY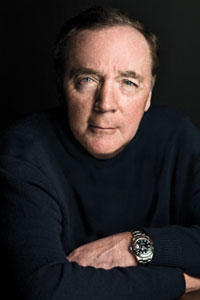 Best-selling author James Patterson will speak to a gathering of about 100 middle-school students from Isaiah T. Creswell Middle Arts Magnet School  on the power of reading Tuesday, April 8 at Vanderbilt.
The students are participants in his Reading Academy at Vanderbilt (RAV), program, launched last fall, which partners faculty from Vanderbilt (through Programs for Talented Youth) with students and teachers to develop both student interest in reading and their ability to critically analyze text.
Students were selected from the top 20 percent in reading proficiency and invited to attend enrichment and accelerated classes on Vanderbilt's campus on several weekends throughout the academic year and one week during the summer.
A group of fifth- and sixth-grade students have been focused on reading short stories and learning how to convey the same messages from text through film. Seventh- and eighth-grade students participated in an intensive weekend studying their choice of either satire and parody, or medicine in literature.
Patterson is an acclaimed author and Vanderbilt alumnus (MA'70), who is dedicated to encouraging children to achieve through reading, and supporting the next generation of teachers. He founded the Patterson Scholars program at Vanderbilt in 2009, which supports 19 undergraduates studying to be teachers.
This event is not open to the public. Members of the press are invited but must RSVP. Patterson will not be available for interviews. Mult box will be provided.
Who: Best-selling author James Patterson
What: Patterson will address a gathering of Nashville middle school students who are participants in his reading program, Reading Academy at Vanderbilt (RAV)
Where: The Wyatt Center Rotunda, at Vanderbilt Peabody College of education and human development, 1930 South Dr., Nashville, Tenn. Members of the press may inquire for parking assistance.
When: Tuesday, April 8, 2:05 p.m. – 3 p.m.
RSVP: Joan Brasher at joan.brasher@vanderbilt.edu or (615) 322-NEWS