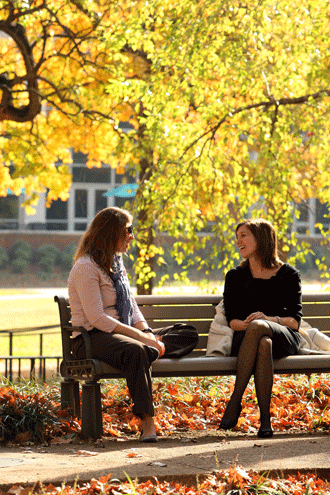 An event to discuss civility in the workplace is planned for Tuesday, March 25, from noon to 1 p.m. in Light Hall, Room 208. All are welcome to attend. Please feel free to bring a lunch.
Speakers include Provost Richard McCarty; Jeff Palmucci, director of Vanderbilt Children's Hospital Radiology; Margie Gale, a nurse wellness specialist with Work/Life Connections-EAP; and
Tammy Key, Organizational Effectiveness Team consultant for Vanderbilt Human Resources.
The event is designed to educate and empower staff and faculty to promote civilized behaviors in the workplace. It is the kickoff event for a new campus organization called CARE (Civility, Appreciation and Respectful Environments).
CARE is sponsored by the Faculty Senate, Human Resources, the Medical Center Staff Advisory Council and the University Staff Advisory Council.
Post a flyer for the event in your area.
Contact: Lara Beth Lehman, USAC president
lara.beth.lehman@vanderbilt.edu