Free tax prep help available for Vanderbilt employees
Feb. 6, 2014, 3:36 PM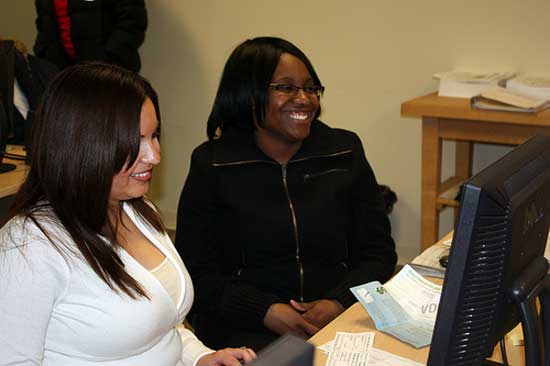 Update: The Vanderbilt VITA site is closed until United Way can reassign a coordinator. We will post any updates on this website. In the meantime, please call 2-1-1 or visit the United Way website to find a Middle Tennessee VITA location.
Individuals and families earning $58,000 or less in 2013 can have their taxes filed for free with the VITA (Volunteer Income Tax Assistance) program. All VITA volunteers are trained and IRS certified to prepare basic tax returns.
How to participate:
In person
Visit one of the 40 VITA locations in Middle Tennessee, including the one at Vanderbilt's Sarratt Student Center (check with the Help Desk on Sarratt's first floor for the room location, or call 322-2425). The Vanderbilt location is open from 4 to 7 p.m. on Tuesdays, and from 6 to 8 p.m. on Wednesdays through April 15. While you don't need an appointment, you will need to bring these items:
A photo ID for adults. Note that both adults must be present if filing a joint return;
Social Security cards or ITINs for all family members going on the return;
Proof of income (W-2, 1099, disability year-end statements, etc.);
Optional: Proof of expenses for additional credits/deductions (child care expense statements, medical expenses, property tax statements, etc.); and
Optional: A checkbook with routing number and account number for a direct deposit refund.
Online
United Way now has a free, online option so that you can file your taxes from the comfort of your home. Visit the My Free Taxes website to learn more.
Questions?
Call the United Way by dialing 2-1-1, or contact the Vanderbilt Employee Service Center at human.resources@vanderbilt.edu or (615) 343-7000.