Vanderbilt wins two Regional Emmys
by
Emily Pearce
Jan. 27, 2014, 9:23 AM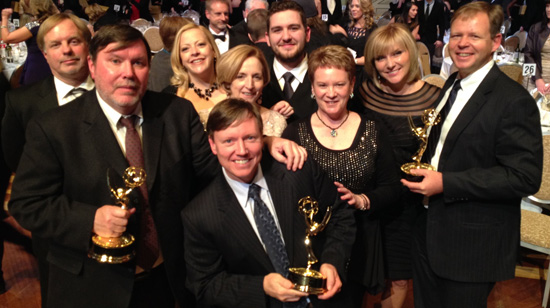 Vanderbilt University won two Regional Emmys from the MidSouth Chapter of the National Academy of Television Arts and Sciences during the awards ceremony held in Nashville Jan. 25.
Vanderbilt's Peabody College of education and human development won for the Informational/Instructional Program "A Matter of Principals." Lyle Jackson, videographer/editor/producer; Jack Isenhour, writer; Patrick Schuermann, chair of the Peabody Professional Leadership Institutes; and former Vanderbilt professor Eric Hilgendorf worked on the project.
Vanderbilt News and Communications' Pat Slattery won in the Editor/Program category for "Signing Day 2013." The video unit in News and Communications has won 11 Regional Emmys and received 33 nominations since the unit's formation in 2007.