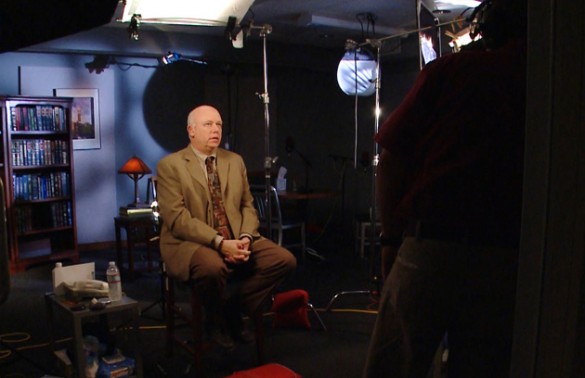 Vanderbilt experts made 212 appearances on international and national broadcast outlets from the university's VUStar studio in 2013, reaching more than 310 million viewers around the world.
Those outlets included China Central Television, Russian TV's Crosstalk, BBC World News, CNN International, ABC World News, NBC Nightly News, CBS Evening News, CBS This Morning, PBS NewsHour, ABC's Good Morning America, CNN, MSNBC, FOX News Channel, FOX Business News Network, CNBC, Al Jazeera, Canadian Broadcasting Corporation, BBC World News Science in Action and NPR, among others.
"It's important to note that VUStar started offering high-definition feeds to networks and cable networks beginning Jan. 28, 2013," said Emily Pearce, director of Vanderbilt Video. "We are one of the first universities to offer such capabilities, and the demand shifted this year from a handful of HD requests to an estimated 80-plus percent today. I believe this has helped us continue to be a leader in the campus broadcast facility race." Pearce noted that only a handful of university broadcast facilities across the country offer high-definition capabilities in addition to standard definition.
VUStar allows Vanderbilt experts to be available for live or recorded interviews with network television, cable networks or international outlets from its campus studio located in the Wyatt Center. VUStar is operational 24 hours a day, seven days a week. The studio also features an ISDN line for high-quality radio interviews.
VUStar is part of Vanderbilt University News and Communications in the Division of Public Affairs.