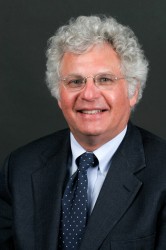 Labor organizing victories in Southern states could have far-reaching political implications for the region and the nation, according to Vanderbilt University labor sociologist Dan Cornfield.
"Strengthening the labor movement in the South would contribute to the mobilization of political resources that could move state legislatures and the U.S. Congress in a more progressive political direction and revive the Democratic Party in the region," says Cornfield, editor of the journal Work and Occupations.
Recent UAW organizing efforts have centered on a Volkswagen plant in Chattanooga, Tenn., and a Nissan plant in Canton, Miss. The two organizing campaigns demonstrate UAW's "versatility" in tailoring their efforts to unique employer and workforce characteristics, Cornfield says, including the German-influenced ethos of shared decision-making at the VW plant and the long history of race relations influencing the Mississippi campaign.
"These organizing drives occur at a time of increasing income inequality in the nation that has resulted in part from the decline of U.S. manufacturing and the weakening of the U.S. labor movement," he adds. Union victories in those drives would signal a public readiness to "counter the polarizing effects of increased income inequality."
Media interested in interviewing Cornfield may reach him at 615-322-2706 or at daniel.b.cornfield@vanderbilt.edu