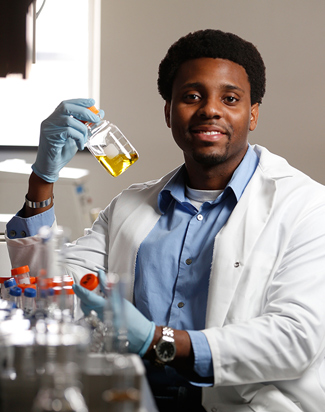 As a graduate student in professor Todd Giorgio's biomedical engineering laboratory, Charleson Bell played a central role in developing a novel nanotechnology system that can detect bacterial inflections within a matter of minutes, compared to current tests that take several days to complete.
It was innovative and promising enough that Vanderbilt has applied for a patent. Being of an entrepreneurial bent, Bell convinced Giorgio that they should also found a company to turn it into a commercial product. As a result, while still studying for his Ph.D., Bell became the president of the startup, which they named BioNanovations.
In his role as president, Bell is currently in Silicon Valley attending a 12-week program called the NewME Accelerator designed to "educate, accelerate and empower underrepresented tech entrepeneurs."
Bell got his seat at the meeting — plus $45,000 for the company — by winning a pitch competition at a NewME regional "pop-up" in Memphis in June.
He has an extremely convincing sales pitch. Each year, more than 1.7 million hospital patients develop bacterial infections, which cost $5.7 billion to treat. These infections can trigger sepsis, a potentially deadly whole-body inflammation that develops rapidly. In treating sepsis, time is of the essence: If the source of the infection is not identified and treated within 12 hours, patients can lose limbs or suffer from various internal breakdowns. The mortality rate in infants and elderly patients is 30 to 40 percent, so it is clear that an earlier means of detection could save a large number of lives.
"The purpose of BioNanovations is to decrease patient morbidity and mortality," Bell said. "Right now, we are really just focused on getting to that end goal of saving lives."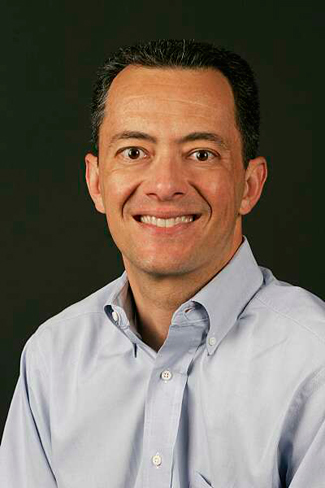 According to Giorgio, "The idea was born in our lab in a brainstorming session. But, after we had determined that it actually worked, it was Bell's idea to start a company. It's very gratifying to see some of our basic research translate into a product that can improve human health."
NewMEA is the second program of this type that Bell has attended. Last summer he qualified for the Zero to 510 medical device accelerator program which is also held in Memphis. It is a 90-day "mentorship driven" program that helps participants design prototypes and develop business plans. They also receive $50,000 in return for an early equity stake in their companies. Bell and BioNanovations was one of only three participants selected for a second 90-day phase, in which he received an additional $100,000 investment.
If Bell is successful in raising the venture capital that the company needs this year, then he hopes to have their TestQuick® product on the market by 2017.