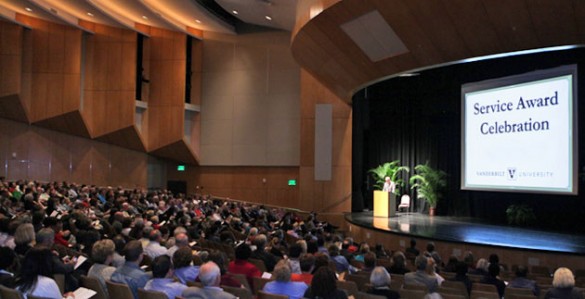 The Vanderbilt community is invited to attend the combined university and medical center Service Awards Celebration from 3 to 5 p.m. Tuesday, Sept. 10, in Langford Auditorium.
Sponsored by Employee Celebration, the event will honor staff with 20, 25, 30, 35, 40, 45, 50 and 55 years of service. See the Service Awards website for a listing of staff honorees.
In addition, winners of the annual Commodore Award, which recognizes and rewards significant individual staff achievements, will be announced during the event.
Please plan to attend and help celebrate with your colleagues and friends.
Contact: human.resources@vanderbilt.edu