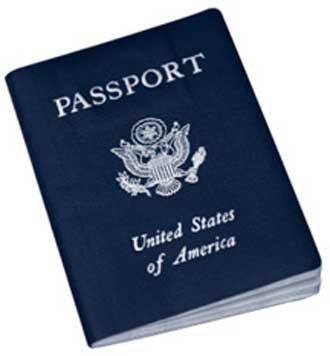 Planning to travel internationally and need to get a passport?
Get it conveniently at the 2013 Vanderbilt Passport Fair, Tuesday, Aug. 27, 1 to 4 p.m., in the Student Life Center's Ballroom A.
What you'll need to apply:
Passport application (available at the event or online)
Proof of U.S. citizenship (previous U.S. passport, certified copy of birth certificate or naturalization papers)
Proof of identity (a valid driver's license)
Two identical passport photos (photos may be taken at the event for a $15 fee)
Payment will be accepted in the form of cash or check only.
Passport fees:
Age 16 and older
U.S. Department of State passport fee: $110
Passport card fee: $30
Department of State expedited processing fee: $60
USPS acceptance fee: $25
Passport photo fee: $15
Age 15 and younger
U.S. Department of State passport fee: $80
Passport card fee: $15
Department of State expedited processing fee: $60
USPS acceptance fee: $25

Passport photo fee: $15
USPS Express Mail service from passport agency to customer: $12.72 (if applicable)
USPS Express Mail service to lockbox address: $18.95 (if applicable)
Contact: Mickey Anglea, (615) 343-6923
mickey.anglea@vanderbilt.edu