Media Inquiries
Latest Stories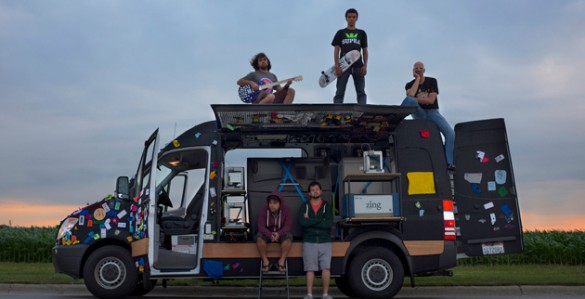 Area high school and college students, including a group from Nashville's Martin Luther King Jr. Academic Magnet School, will convene on the Vanderbilt University campus Aug. 2-4 for a Make-a-Thon sponsored by Motorola and hosted by the Vanderbilt Institute for Software Integrated Systems.
Participants will be invited to take apart unlocked Droid Razr Maxx HD smartphones and redesign them with new features. A velcro-clad Motorola van full of the latest prototyping tools, such as 3D printers, laser cutters, soldering stations and more, will help the students make their designs a reality.
Vanderbilt is the latest stop in Motorola's five-month cross-country tour of 12 universities and four Maker Faire events in an effort to help student teams turn hardware- and software-unlocked versions of Motorola's latest smartphones into their dream devices.
WHAT: Motorola Make-a-Thon
WHEN: Friday, Aug. 2, 6-9 p.m.
Saturday, Aug. 3, 10 a.m.-10 p.m.
Sunday, Aug. 4, 10 a.m.-4 p.m.
WHERE: Featheringill Hall Plaza, Vanderbilt campus
Parking will be available in reserved spots behind Featheringill Hall and in the 25th Avenue Garage on the Vanderbilt campus.