Media Inquiries
Latest Stories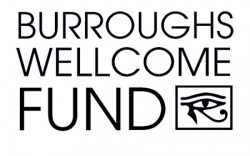 Vanderbilt may nominate five candidates for the 2014 Career Awards for Medical Scientists, which supports physician-scientists bridging advanced postdoctoral/fellowship training and the early years of faculty service. Grants are $700,000 for a five-year period.
Proposals must be in the area of basic biomedical, disease-oriented or translational research. The Burroughs Wellcome Fund encourages nominations from candidates who work in reproductive science. Interested applicants are strongly recommended to take the eligibility quiz before submitting an application.
Anyone interested in being considered as one of Vanderbilt's five nominees must submit the following (in PDF format) to LSO@vanderbilt.edu by 5 p.m. Aug. 12, 2013:
Brief (two-page maximum) research plan including summary budget;

Brief statement of support from department chair/center director; and
A brief CV or NIH biosketch.
Submissions should reference the program name in the subject line of the email.
Once received, all proposals will be forwarded to an internal review committee that will choose the final nominee. The chosen nominee will submit a full proposal to the foundation by the Oct. 1, 2013, deadline.
If you have any questions, please contact Director of Foundation Relations Julie Koh.
Contact: Julie Koh, (615) 343-4217
julie.koh@vanderbilt.edu