Exchange Archive database reveals the hidden networks behind art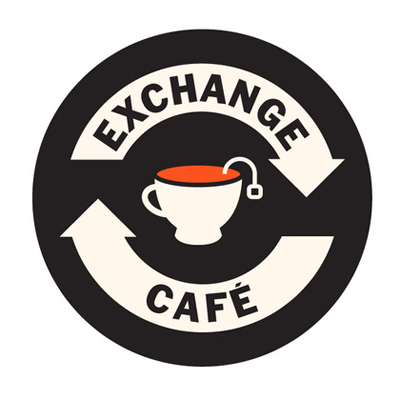 NEW YORK—A recently opened exhibition at the Museum of Modern Art (MoMA) is putting a new spin on the idea of creative exchange. MoMA Studio: Exchange Café is a collaboration between Brooklyn, N.Y.-based artist Caroline Woolard and a Vanderbilt University team led by Assistant Professors Pratim Sengupta and Amelia Winger-Bearskin.
The exhibition, which showcases Woolard's collaborative, exchange-based art, is part of MoMA's Department of Education's Artists Experiment initiative. The Exchange Café is a social space within the museum that encourages visitors to question ideas of reciprocity, value and property through shared experiences. Rather than paying with legal tender, patrons are invited to use their own currency—be it belongings, skill sets or other resources—to exchange for products like tea, milk and honey.
"The exhibition at MoMA is an experiment in alternative currency—of informal exchange based on people's desires, needs and resources," says Sengupta, a learning scientist who teaches at Vanderbilt's Peabody College of education and human development. "It's breaking down the boundaries of traditional art and is an invitation for everyone, economists included, to rethink traditional notions of currency. Within the larger exhibition, Vanderbilt's specific contribution was the development of an online learning component."
The Vanderbilt team collaboratively designed the Exchange Archive, an online interactive research database that offers a visual representation of exchange. Sengupta, who specializes in developing multi-agent computational systems for learning and is director of Peabody's Mind, Matter & Media Lab (M3Lab), worked in conjunction with Winger-Bearskin, who teaches art at Vanderbilt's College of Arts and Science, and Corey Brady, a visiting scholar at M3Lab and educational technology designer. The software developer for the project, Mason Wright, MEd'10, is also the lead developer at M3Lab.
"The big idea behind the archive is that no artist creates art in a vacuum. It's often a communal effort," Sengupta says. "Our contribution is an online, dynamic visualization tool that allows artists and audiences to see and understand these hidden actors and networks behind art projects.
"The ExchangeArchive.com helps visualize the connections that are involved in exchange-based art—between people, between objects, and between people, objects and their environments."
The fact that it took a collaborative effort to create a tool about exchange and collaboration is not lost on Sengupta. He credits the interdisciplinary mindset at Vanderbilt for making the archive project possible in the first place.
"None of this would have happened if Amelia and I hadn't had the intellectual space on campus to collaborate," he says. "I hope that Vanderbilt will continue to support an environment where interdisciplinary collaboration and innovation are encouraged."
Sengupta, Winger-Bearskin and Brady will participate in a MoMA panel about Exchange Café on June 1 in New York. The exhibition will run through June 30.
written by Seth Robertson