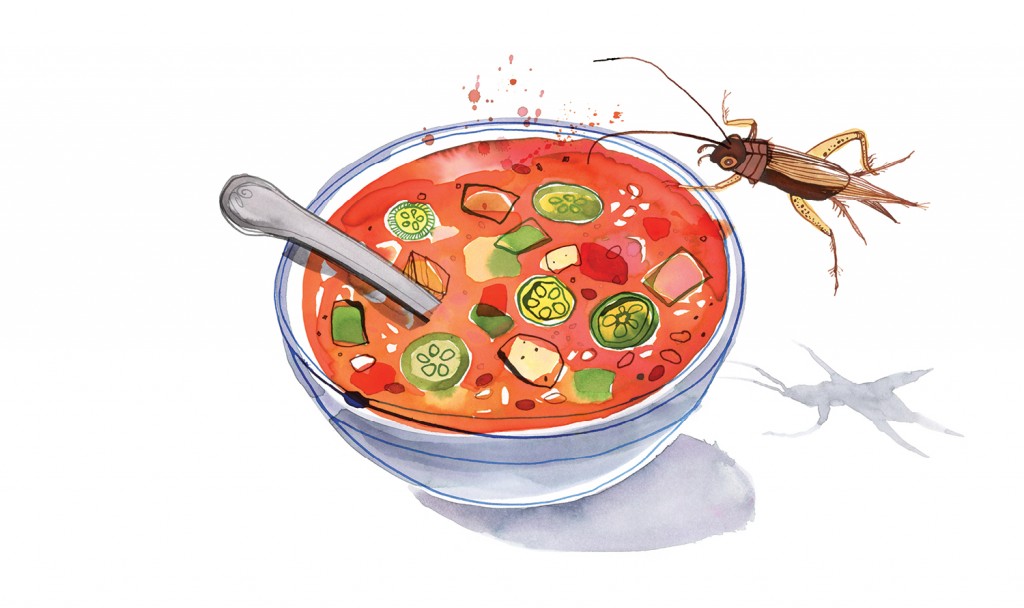 BY ROY BLOUNT JR., BA'63
If you don't know Professor Vereen Bell—and you probably do if you've taken English courses or been involved in student media at Vanderbilt within living memory—what can I tell you? I have been friends with him for 50 years, ever since he arrived at Vanderbilt as a young professor when I was a junior. My first inclination is to say (not as resignedly as this sounds), "Well, you know Vereen."
I could tell you he was the best professor I had at Vanderbilt or anywhere else. That he was the best man in my second wedding and was no less essentially on hand for my third, ultimate one. That every June for more than 30 years, I have gone fishing with Vereen and a small group of Vanderbilt-related friends, all of whom I met through Vereen, and we all regard Vereen as the captain. But I've written all that before. How to find a fresh angle on Vereen?
I googled him. I found a student evaluation: "Bell is great. He knows his things. If he thinks he's being unclear, he'll try to say something in a million different ways, and he is always accommodating to meet with after class. He learns about students on a personal basis, and he remembers [them] long after class is over. He is what every prof should try to be like on campus." No surprise there.
I found something I had long ago forgotten writing in Sports Illustrated: "My friend Vereen Bell once came home from a fishing trip, sat down at the table, and a cricket hopped out of his shirt pocket into his chicken gumbo soup. The Bells' Siamese cat, Beep, saw the cricket jump and went after it." Vereen is a man to take on larger wrangles than that.
I found his description of an honors course he offered: "Representation of war … in public discourse almost always falsifies the reasons for engaging in war—if it doesn't downright lie about them. … Then the war itself happens, and once the tree is chopped down it can't be … stuck back in the ground." In this course, adds Vereen, "No reductive political correctness will be allowed." No surprise there, either.
Finally, I found a new light. On bestamerican-poetry.com, Vereen's English department colleague Kate Daniels tells of Vereen's "heart-stopping performance" at a dinner party where it has become traditional for friends to offer up a little song or something. Vereen's contribution to the evening's merriment began, she writes, with a multipage handout to accompany his brief lecture on the by-no-means-readily-explicable poet Wallace Stevens.
"Those of us who are academics settled right into it; others looked aghast at the sudden (possibly sober) turn the revelries seemed to have taken. But once Vereen—in his still-Georgia-inflected, vowel-bending, marvelously sinuous voice—started reading and reciting the poems themselves, we all became bound in a mutual enchantment. My neighbor at table leaned over and said, 'I can't believe we're not getting this on video.'"
But can't you just see Vereen? With that same grave but accessible expression as when he's fishing or arguing with you—and yet it's evidently well within his range to be laying down, say, Stevens' "The High-Toned Old Christian Woman":
Your disaffected flagellants, well-stuffed,
Smacking their muzzy bellies in parade,
Proud of such novelties of the sublime,
Such tink and tank and tunk-a-tunk-tunk,
May, merely may, madame,
whip from themselves
A jovial hullabaloo among the spheres.
………………………………………………………………………………………………………………………………….
Humorist Roy Blount Jr. is the author of 23 books.
Vereen Bell, professor of English, has announced his retirement this year. Read more about him and his 50-year association with Vanderbilt.