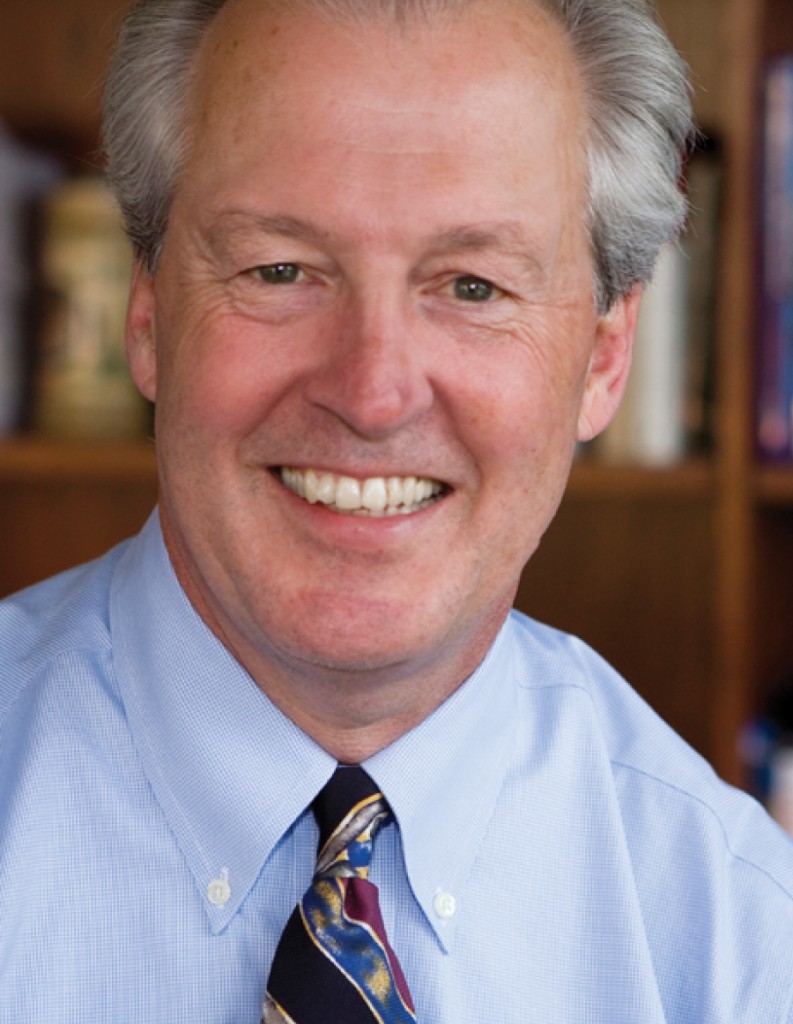 After eight years at the helm of Vanderbilt Owen Graduate School of Management, James W. Bradford Jr. will exit as dean when the academic year closes.
Bradford was named Owen's fifth dean in 2005 after having served as acting dean for nine months. He came to Owen in 2002 to teach strategy in the Vanderbilt MBA program after nearly two decades as a corporate executive. Bradford, JD'73, practiced law from 1973 to 1984, serving as general counsel for AFG Industries before accepting the position of president and CEO of that firm.
He spearheaded the development and launch of several degree programs: a full-time health care MBA and a master of management in health care for working professionals; two master of accountancy programs; a master of science in finance; and an Americas MBA for executives. He also oversaw the creation of Accelerator, a 30-day intensive summer program for undergraduates, as well as a leadership development program developed in partnership with Korn–Ferry.
"Jim Bradford has built important connections with the business community and with Owen alumni; those connections have resulted in strong support for Owen and have opened doors to our students as they embark on their post-Owen careers," says Richard McCarty, provost and vice chancellor for academic affairs. "Above all, Jim has been a powerful champion for Owen students in a very tight job market."
Under Bradford's leadership, quality and diversity of Owen students have improved significantly. Student and employer satisfaction have steadily risen. Financial support from alumni and friends of the school has resulted in the endowment of 19 new school scholarships and eight new faculty chairs.
He serves on several corporate boards and recently became chairman of the board of directors for the Graduate Management Admissions Council, the organization that administers the GMAT exam.
"I am proud of what we have been able to accomplish at the Owen School," says Bradford. "I am ready to take on the next challenge, enjoy life, and be with my wife of 44 years and large family."