Media Inquiries
Latest Stories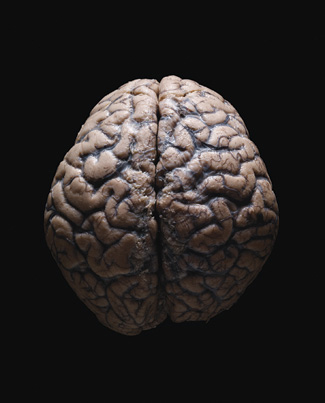 International Trial Tests Hybrid Stroke Therapy
Stroke is the fourth leading cause of death in the U.S. and the leading cause of long-term adult disability, affecting 800,000 Americans every year. Nearly 90 percent of strokes are ischemic—when a blood clot becomes lodged in an artery within the brain, reducing blood flow and depriving brain cells of oxygen.
Vanderbilt researchers are leading an international clinical trial to examine benefits of a combined therapy to treat acute ischemic stroke. Principal investigator Dr. J Mocco, associate professor of neurological surgery, says plans call for the trial to involve 75 stroke treatment centers worldwide, with a target enrollment of 692 patients.
The trial involves the clot-busting intravenous drug tPA (tissue plasminogen activator) and an interventional device treatment, the Penumbra System, which gently suctions away blood clots to restore blood flow to the brain's affected area. The trial will evaluate a combined therapy using IV tPA and interventional clot removal with the Penumbra System, compared with IV tPA treatment alone.
"When patients come in with a stroke, they are distressed," says Mocco. "They can't move half their body, they often can't talk, and they can't understand language. They are often headed toward permanent disability, or death.
"The device evaluated in this trial works like a straw—it literally sucks the clot out. In our recent experience at Vanderbilt, almost half the treated patients are completely independent afterward. These are patients who otherwise would likely be devastated with severe disability."
---
Playmates Can Help Sedentary Kids Become More Active
More than 8 million children of working parents typically spend one to three hours per day in after-school programs—ideal places for kids to be more active. Careful selection of after-school playmates could be one tool in battling childhood obesity, says Sabina Gesell, research assistant professor of pediatrics. Gesell is first author of a study in the June issue of the journal Pediatrics that examines the group effect of peers on activity levels of children in after-school care programs.
Eighty children, ages 5 to 12, were observed for 12 weeks during after-school care programs. The programs allowed the children to interact with different peers throughout the day. Study participants wore a device that detected activity intensity levels. They were observed and were asked to list friends they "hung out with" most.
"We found that children in this age group are six times more likely to adjust to their friends' activity levels than not," Gesell says. "In fact, a network of four to five immediate friends has a significant influence on any individual child regardless of his or her usual activity level."
More active groups tended to draw a child into greater activity levels, while groups that tended toward sedentary activities brought an individual child's levels down. The researchers also examined whether children select groups based on activity level, perhaps choosing peers whose activity levels were similar to their own, but surprisingly, they found no such association. Children choose friends with other similarities (like being the same gender or age), but activity levels do not seem to be a factor.
---
Water for a Small Planet
The small Asian nation of Sri Lanka exemplifies some of the worst conditions and best responses to the world's environmental challenges. The island's climate, terrain, natural resources and sociopolitical conditions present a microcosm of how developing countries must adapt to climate change and water quality and quantity.
In 2010 the Vanderbilt Institute for Energy and Environment (VIEE) began an interdisciplinary study of agricultural adaptation to water scarcity in Sri Lanka's Mahaweli River Watershed. Now a five-year, $3.7 million grant from the National Science Foundation will further the study and its global best practices.
Vanderbilt members of the research team are principal investigator and VIEE Director George Hornberger, James Fraser, Jonathan Gilligan, Amanda Carrico and Lanka Thabrew, along with Heather Truelove of the University of North Florida.
Water scarcity affects an estimated one-third of the world's population and is urgent in developing countries like Sri Lanka that rely heavily on agriculture.
"The research is especially appealing because it embodies fundamental new work but will also provide information that can be used to choose adaptation strategies to enhance human welfare," says Hornberger.
Learn more about the VIEE's water project in Sri Lanka. 
---