Doctor Isolates Cause in Nationwide Meningitis Outbreak
by
Chris Skinker
Jan. 11, 2013, 3:13 PM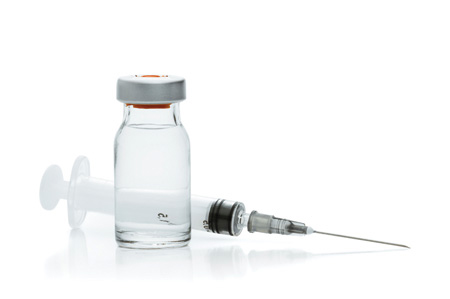 A Vanderbilt physician's determination to find the cause of a patient's illness provided the crucial discovery in a meningitis outbreak that (as of Feb. 11, 2013) has sickened 704 people in 20 states and has led to 46 deaths. Tennessee is second only to Michigan in the number of reported cases: 148 illnesses and 14 deaths.
Here's how Vanderbilt suddenly landed in the spotlight: In September a 55-year-old patient was admitted to Vanderbilt Hospital with stroke-like symptoms. Two weeks later the patient was still at Vanderbilt and no better. Dr. April Pettit, MPH'10, probed the patient's family for clues: Was anything unusual in the weeks leading up to his illness?
In short order she learned two disturbing pieces of information about her patient: A lab report found fungus Aspergillus in the spinal fluid, and family members recalled the patient had received a lumbar epidural steroid injection of methylprednisolone acetate to relieve back pain at another Nashville hospital.
Pettit reported her findings to the Tennessee Department of Health, a move that has been credited with helping hospitals and health experts realize what they were dealing with as more cases of fungal meningitis nationwide became known. Unfortunately, despite this important discovery, the patient died from the fungal meningitis infection.
Each year millions of Americans receive spinal injections to relieve back and neck pain. After more cases of meningitis were linked to the Nashville facility, the source of the fungus was traced to the New England Compounding Center in Framingham, Mass. The pharmaceutical compounding facility has since been shut down and is being investigated by the U.S. Food and Drug Administration as part of the investigation. Two additional types of fungus also have been identified with the facility's products.
"We're nowhere near the end of this problem," Dr. William Schaffner, professor and chair of preventive medicine at Vanderbilt, told CBS during an Oct. 16 appearance regarding the scope of the outbreak. "We will see more patients reporting illness, and we'll have to treat many more going forward."
Vanderbilt experts like Schaffner and Dr. Carol Rauch, associate professor of pathology, microbiology and immunology, have appeared repeatedly in the national media since the outbreak. Fox News affiliates reported on the larger role Vanderbilt University Medical Center's microbiology team is playing as it assists the Centers for Disease Control's investigation of tainted medications from New England Compounding Center. CBS affiliates also reported on the Vanderbilt lab's increasing role in working with the FDA.
---