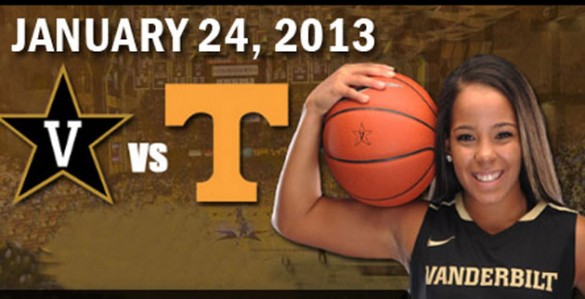 All of the free Employee Celebration tickets for the Jan. 24 women's basketball game have been allotted, but you may not be out of luck:
Any unclaimed tickets will be available on a first-come, first-served basis beginning at 8 p.m. Thursday, Jan. 24 at the Memorial Practice Gym.

All game attendees, regardless of age, must have a ticket to be admitted to the game.
Remember that you must show your Vanderbilt faculty or staff ID card to pick up your tickets, and that you can't wear orange or UT clothing of any type.
Tipoff for the game is scheduled for 8 p.m.
Pre-game festivities will begin at 6:30 p.m. in the Memorial Practice Gym. The practice gym can be accessed through the roll-up door at the southeast entrance. There will be light snacks, games for the kids and much more.
Parking is available for Employee Celebration attendees in the medical center lots located at the corner of Natchez Trace and Jess Neely Drive.
Contact: Susie Lyons, 615-322-0698
susie.lyons@vanderbilt.edu