Media Inquiries
Latest Stories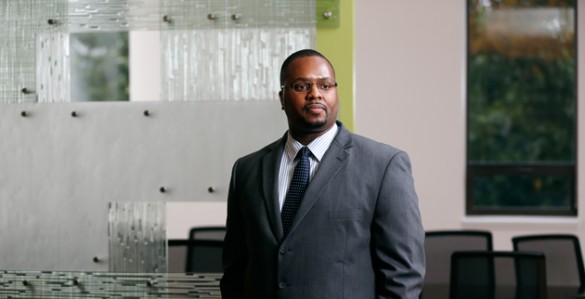 Derek Griffith's work defies easy classification. His research interests lay somewhere between psychology and public health and never have fit neatly into any one category.
"For the last eight years, I had to focus on very pragmatic things because that's what public health is—addressing health issues outside the medical context," Griffith said. "But I always was looking to balance that with my intellectual passions."
He has found just such an opportunity thanks in part to Jonathan Metzl, a former colleague at the University of Michigan. When Metzl took the job as director of Vanderbilt's Center for Medicine, Health and Society in 2011, he helped recruit Griffith to the newly formed multidisciplinary center.
"MHS feels like home," said Griffith, who serves not only as an associate professor of medicine, health and society within the College of Arts and Science, but also as an associate professor of medicine at the School of Medicine. "The center is a place where faculty can flourish without having to sacrifice one part of their research for the other."
Griffith's expertise pertains specifically to men's health. What first piqued his interest in the subject was a simple observation. "[rquote]Men have higher incomes and more power in society than women, yet they have shorter life expectancies," he said. "It flies in the face of the public health maxim that more money and more resources lead to better health."[/rquote]
One thing Griffith has learned through his research is that the traditional notion of masculinity—"that risk-taking is good, that avoiding going to the doctor is a demonstration of strength," as he puts it—does not sufficiently explain why men lag behind women. "That idea doesn't hold up when you actually examine the data," he said.
Also adding to the complexity of the issue are the discrepancies that occur across demographic groups. "African American men are a particular interest of mine," he said, "but I'm really more curious about how men in different racial, ethnic and socioeconomic groups stack up against each other."
Ultimately Griffith believes his research can impact men's life expectancies for the better. It's a goal made all the more attainable by the collaborative environment of MHS.
"We're working on different aspects of health at the same time," he said. "We're able to collaborate and really stretch the boundaries of our particular disciplines."
View the complete list of new university faculty for 2012-13.
 View the complete list of new medical faculty for 2012.
by Seth Robertson