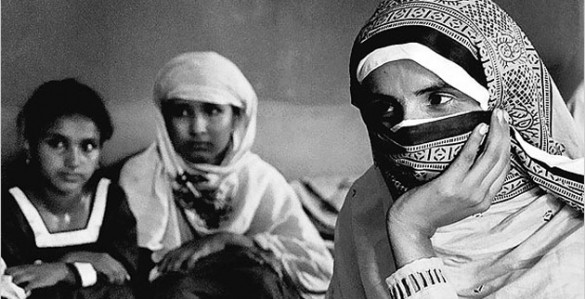 Half the Sky, a documentary film inspired by the acclaimed book Half the Sky: Turning Oppression Into Opportunity for Women Worldwide by Nicholas Kristof and Sheryl WuDunn, will be screened in two parts Monday, Nov. 5, and Wednesday, Nov. 7, in conjunction with the International Lens Film Series at Sarratt Cinema. The screenings will begin at 7:30 p.m. each night. They are free and open to the public
The book also was used for the 2012 Commons Reading at Vanderbilt and expanded into an initiative called "Human Identities: Global, Local, Personal," which is bringing international and nationally renowned speakers, art exhibits, film and related programming to Vanderbilt this academic year. Half the Sky co-author WuDunn appeared at Vanderbilt Sept. 24 for the Lawson Lecture, and Kristof will deliver a Chancellor's Lecture on Jan. 31, 2013.
The documentary explores how sex trafficking, forced prostitution, gender-based violence and maternal mortality claim one woman every 90 seconds worldwide. Kristof and a host of celebrity activists travel the globe, including Cambodia, India, Kenya, Pakistan, Sierra Leone and Vietnam, to find meaningful solutions to empower women and girls and lay the groundwork for the next generation.
The unrated film directed by Maro Chermayeff is in English, Central Khmer, Urdu and Vietnamese with English subtitles.
For more about the iLens Film Series, visit its website.
Contact: Bradley Hilbrich
bradley.a.hilbrich@vanderbilt.edu