Clean Energy Summit set for Nov. 14 in Nashville
by
Jim Patterson
Nov. 1, 2012, 12:56 PM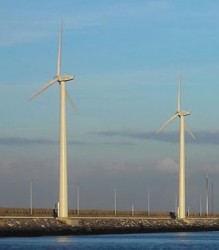 The future of energy transmission in the southeast United States will be discussed at a free summit scheduled for Nov. 14 in Nashville and open to the public.
The Southeast Clean Energy Transmission Summit runs 8:15 a.m. to 5 p.m. at the Nashville Marriott at Vanderbilt University, 2555 West End Ave. Speakers will include John R. Norris, commissioner of the Federal Energy Regulatory Commission; Terry Boston, president and CEO of PJM Interconnection; John Jimison, managing director of Americans for a Clean Energy Grid; and Jimmy Glotfelty, executive vice president of Clean Line Energy Partners.
The Vanderbilt Energy, Environment and Land Use Program is a sponsor of the event. Topics to be discussed include electric vehicles, planning and building the clean energy grid, how clean energy transmission can make electricity cheaper and more reliable and the changing energy mix of the southeast United States.
An RSVP is required to attend the summit. Get more information and RSVP online.