Open Enrollment ends at 11:59 p.m. on Oct. 31
Oct. 29, 2012, 8:31 AM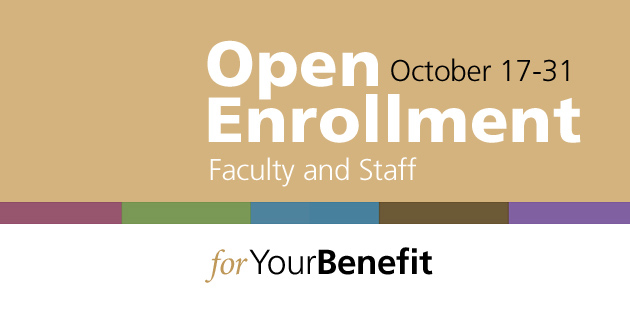 Open Enrollment, the annual opportunity for benefits-eligible employees to choose their benefits and elect the coverage that fits their needs for the coming year, ends at 11:59 p.m. Oct. 31. These last days are the only remaining time to review your insurance and spending account coverage and make your choices for the upcoming calendar year.
How to Enroll:
Simply visit the Open Enrollment website and click on the "Enroll Now" button. The website also includes a variety of resources to help you make an educated decision about your benefit options.
Please remember:
All benefits-eligible employees need to enroll.
Even if you're keeping the same benefits, you still need to enroll.
If you don't enroll, you will have these default benefits for 2012:
Health: Aetna Plus, employee-only (no family coverage)
Dental: waive (no coverage)
Vision: waive (no coverage)
Accidental Death & Dismemberment: waive (no coverage)
Flexible Spending Accounts: waive (no spending accounts)
Note: your current Short-term Disability election will not change
Questions?
Please contact the Employee Service Center:
By phone: (615) 343-7000, M-F, 8 a.m.—5 p.m.

By email: human.resources@vanderbilt.edu

In person:
HR Express, 2525 West End Ave., 2nd Floor. M-F, 7:30 a.m.—5 p.m.
HR Villages at Vanderbilt, 1500 21st Ave. S. M-F, 8 a.m.—4:30 p.m.
HR One Hundred Oaks, 719 Thompson Lane. M-F, 8 a.m.—4:30 p.m.
Live Chat: M-F, 8 a.m.—5 p.m.
Need help enrolling?
Join us for an Enrollment Lab. HR will have computers and staff to assist you this week. See a schedule on the Open Enrollment website or call the Employee Service Center at 343-7000.
Contact: Employee Service Center, (615) 343-7000
human.resources@vanderbilt.edu