The humble pawn shop, once the last and somewhat shady resort to hawk grandpa's watch for some quick cash, has evolved to become a viable alternative for families with bad credit under economic stress.
And they'll still give you cash for that watch.
"Pawn shops are seen as more legitimate now," said Paige Marta Skiba, associate professor of law at Vanderbilt University Law School and co-author of The Pawn Industry and Its Customers: The United States and Europe, a paper in progress with Marieke Bos of Stockholm University and Susan Carter of the United States Military Academy.
Pawn shops, Skiba said, are "essentially … the more efficient Craig's List."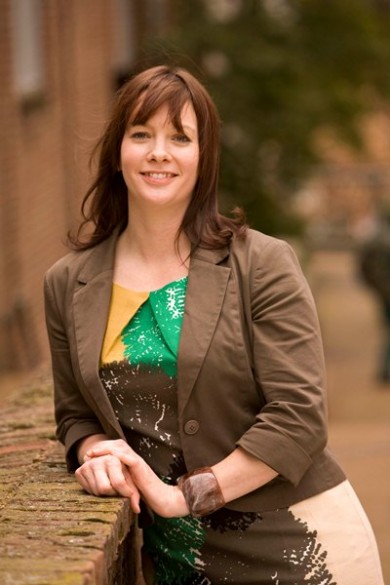 Perhaps pulled more into mainstream consciousness by television shows such as "Hard Core Pawn" and "Pawn Stars," pawn shops have several advantages over the payday loan operations that have become the most visible source of loans for those with poor credit ratings.
"Pawn credit … has the unique – and, to many borrowers, desirable – quality of having no direct impact on one's credit score and, therefore, no impact on one's future access to credit," Skiba and her co-authors write in the paper.
That's because the cash is secured by collateral of an item, often gold, that is surrendered to the pawnbroker if the loan is not repaid. The customer's credit rating is never at risk.
Skiba's research also found that the typical pawn shop customer was more likely when compared to the general population to be female; to be experiencing significant instability in both job and marital status; less likely to own a home; more likely to have significant child-rearing costs; and more likely to have bad credit scores and to have maxed out lines of credit.
"My research shows that 7 percent of U.S. households have used pawn shops, so that's about 8 million households," Skiba said.
Use of pawn shops has been growing about 3 to 4 percent a year for the past two decades, with an explosion in growth of more than 20 percent starting in 2007, which is probably related to surging gold prices, the most commonly used collateral for pawn shop loans.
Pawn shop customers do pay high interest rates, about 15 percent. But unlike many payday loan customers, the majority of pawn shop customers repay their loans promptly. Payday loans can have annualized interest rates of more than 500 percent.
"About 85 percent of pawn shop borrowers return to repay their loans, although we do have anecdotal evidence that this number has deteriorated in the last few years," Skiba said.
"I think sentimentality and affection for objects plays a big role here," Skiba said. "My research has found that people are more likely to make good on their pawn contract when they've pawned something sentimental, like a wedding ring or class ring. So that can actually help borrowers from getting trapped into making a series of interest payments for weeks or months on end."