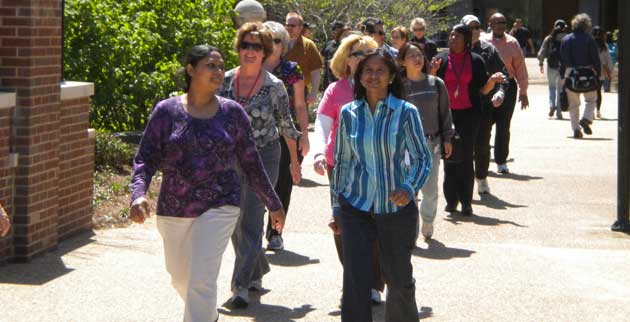 Mark you calendar for the Senior Leader Walk on Nov. 6.
This annual event gives faculty and staff the opportunity to join with members of Vanderbilt's senior leadership for campus walks beginning at five locations and ending at Health Plus.
The Senior Leader Walk takes place 11:45 a.m.—12:30 p.m. Enjoy healthy refreshments, music and festivities designed to promote physical activity.
More details coming to the Health Plus website soon.