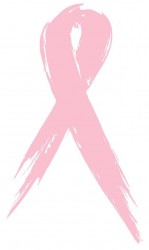 Susan G. Komen for the Cure is seeking volunteers to help with various tasks from 5 to 11 a.m. on race day, Saturday, Oct. 27. The Komen Race for the Cure will be held at Maryland Farms in Brentwood.
To volunteer, contact 2012racevolunteers@gmail.com.
In addition, volunteers are needed to assist with the Healthy Living and Lifestyles Expo Oct. 25 and 26. Racers can pick up their race packets and t-shirts at this event, which features 43 area vendors offering free screenings, healthy living advice and giveaways.
The expo will be held at the Brentwood Baptist Church Connections Center from 3 to 7 p.m. Thursday, Oct. 25, and from noon to 6 p.m. Friday, Oct. 26. The event is sponsored by Vanderbilt University Medical Center.
To volunteer, contact britton.burton@vanderbilt.edu.
Contact: Britton Burton
britton.burton@vanderbilt.edu