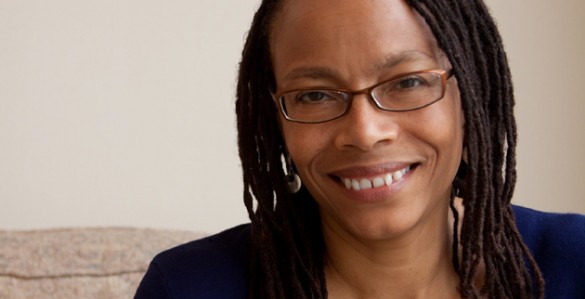 Is race a biological category written in our genes? Or are genomic scientists and biomedical researchers mistakenly using race to explain away health disparities among different population groups?
Dorothy Roberts, the Penn Integrates Knowledge Professor at the University of Pennsylvania, will explore this issue in an upcoming Chancellor's Lecture at Vanderbilt University. Her talk, titled "Fatal Invention: The New Biopolitics of Race," is scheduled from 5:30 to 6:30 p.m. Tuesday, Oct. 30, in Vanderbilt's Sarratt Cinema.
Video of the lecture will be streamed live, as well as available for viewing online after Oct. 30.
Roberts is the author of Fatal Invention: How Science, Politics and Big Business Re-create Race in the Twenty-First Century. A book signing and reception will precede her lecture from 4:30 to 5:30 p.m. in the Sarratt Cinema Lobby.
An acclaimed scholar of race, gender and the law, Roberts pored over scores of scientific studies and interviewed dozens of geneticists whose work claims that race is visible in our genes. As a result, biotechnology and pharmaceutical companies are tailoring medications and other patented products to treat illnesses seemingly prevalent among certain populations.
Roberts argues that race is and always has been a political system, that health disparities exist because of social inequalities, and to further the myth that race is a biological category does irreparable damage to social progress in the United States.
"Increasingly, we hear from conservatives that we should adhere to a color-blind philosophy … and liberals say we are in a post-racial democracy. [rquote]We're encouraged not to see race at the social level at the very same time that scientists and biotechnology companies are telling us to see race as a genetic category at the molecular level. I think this is an extremely dangerous convergence of myths about race in this country,"[/rquote] Roberts said in a 2011 interview.
In July 2012, Roberts became the 14th Penn Integrates Knowledge Professor at the University of Pennsylvania with joint appointments in the Department of Sociology and the Law School, where she is the inaugural Raymond Pace and Sadie Tanner Mosell Alexander Professor of Civil Rights. From 1998 to 2012, she was a professor of law, African American studies and sociology at Northwestern University.
In addition to the publication of Fatal Invention in 2011, her major books include Shattered Bonds: The Color of Child Welfare (2002) and Killing the Black Body: Race, Reproduction and the Meaning of Liberty (1997). She is the author of more than 80 scholarly articles and book chapters as well as the co-editor of six books on topics such as constitutional law, First Amendment law and women and the law.
Roberts' lecture, part of the Chancellor's Lecture Series at Vanderbilt, is free and open to the public. Seating is limited and available on a first-come, first-seated basis. Parking will be available in the Wesley Place Garage, located near the intersection of 21st Avenue South and Scarritt Place.
The Chancellor's Lecture Series brings to Vanderbilt and to the wider Nashville community intellectuals who are shaping the world today. For more information, visit vanderbilt.edu/chancellor/lecture-series, email cls@vanderbilt.edu or call (615) 322-0885.