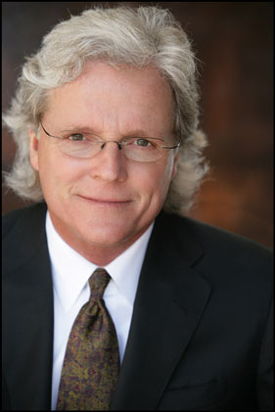 Fred Davis, who served as a media strategist for both George W. Bush and John McCain, will be the second guest in the three-part Election Event Series being sponsored by the Department of Political Science, the First Amendment Center, the Vanderbilt Speakers Committee and the Center for the Study of Democratic Institutions at Vanderbilt.
Davis will appear at 6 p.m. Tuesday, Oct. 16, along with CSDI co-director John Geer, who's currently conducting the VU/YouGov Ad Rating Campaign, and John Seigenthaler, founder of the First Amendment Center at Vanderbilt. The event will be held at the Seigenthaler Center Lecture Hall, 1207 18th Ave. S.
Davis is the creator of political ads such as "Demon Sheep," "Hot Air: The Movie" and "Huntsman 2012" that have made him a household name among pundits and politicos. Several Republican strategists have criticized him for sometimes valuing the attention an ad gets over how it might help a candidate's campaign, according to ABC News.com.
In 1994 Davis, the CEO of Strategic Perception Inc., was thrust into politics at the request of a family member. He'd worked in public relations since the early 1970s when he received a call from his uncle, then-Oklahoma Congressman James M. Inhofe, to help rescue his campaign for the U.S. Senate. Hired three months prior to the election when polls showed Inhofe as a 15-point underdog to Congressman Dave McCurdy, Inhofe won the election by 15 points, a 30-point swing in 90 days. Davis has since produced thousands of ads for presidential, senatorial and gubernatorial candidates, including Tennessee Gov. Bill Haslam.
The Election Event Series kicked off Sept. 27 with ABC News political director Amy Walter, and will conclude Thursday, Oct. 18, with a talk by Pulitzer Prize- winning author and former Newsweek editor Jon Meacham.
For more information, visit the CSDI website.