Media Inquiries
Latest Stories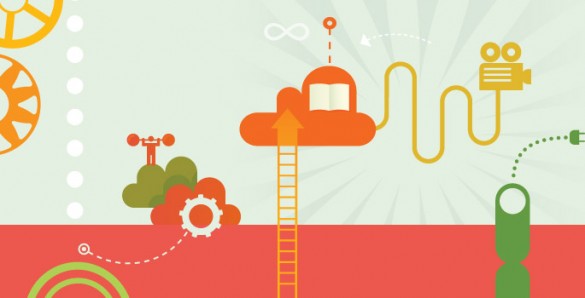 To get more information and sign up for classes, visit Coursera.
Vanderbilt University will make its first institution-wide foray into offering worldwide, free, digital courses by some of its leading faculty members in spring 2013 via the digital learning consortium Coursera.
"Partnering with Coursera will allow Vanderbilt to move forward with our digital learning strategy while leveraging the university's existing strengths—our unique on-campus experience; our culture that blends extraordinary teaching with world-class research; and our breadth of disciplines and collaboration—to broaden our path and chart powerful new ways to engage Vanderbilt students and learners worldwide," Chancellor Nicholas S. Zeppos said.
Coursera, Inc., is an online platform for open-access, non-credit classes, available at no cost to participants. Such courses are commonly known as MOOCs, or massively open online courses. An independent company dedicated to working with high-quality university partners, Coursera was developed at Stanford University in fall of 2011 by computer science professors Daphne Koller and Andrew Ng. Coursera first began offering courses from partner universities in April 2012 and has since enrolled more than 1.3 million students worldwide.
"We set out to make education accessible to everyone around the world, and seeing our vision come to life has been an incredible experience," said Daphne Koller, co-founder of Coursera. "With the addition of the exceptional, forward thinking institutions coming on board today, we're proud to offer an even more diverse experience to our students."
Koller will deliver the John R. and Donna S. Hall Lecture, "The Online Revolution: Education for Everyone," at Vanderbilt Oct. 2.
The first round of Vanderbilt courses will include:
Online Games: Literature, New Media, and Narrative, taught by Jay Clayton, William R. Kenan, Jr. Professor of English and director of The Curb Center at Vanderbilt;
Research Data Management: Best Practice and Applied Methods (tentative title), taught by Paul Harris, associate professor of biomedical informatics and director of the Office of Research Information;
Innovation Strategy: Managing Innovation and Creativity in Individuals, Groups, and Organizations, taught by David Owens, professor of the practice of management and innovation and director of Executive Development Institute, Owen Graduate School of Management;
Nutrition, Health, and Lifestyle: Issues and Insights, taught by Jamie Pope, instructor of nutrition, School of Nursing; and
Pattern-Oriented Software Architectures for Concurrent and Networked Software, taught by Douglas C. Schmidt, professor of computer science and associate chair of the Computer Science and Engineering Program.
http://www.youtube.com/watch?v=MMmQeC4ZFxY
"At Vanderbilt, we have the luxury of teaching extraordinary students in small classes and of working in close collaboration with undergraduates, graduate students and other faculty.  We will never give up that advantage—it's what makes Vanderbilt distinctive—but that doesn't mean we shouldn't look for innovative ways to use new media to enrich on-campus community," Clayton said. "Coursera gives us something more: the opportunity to reach out to a global audience and stimulate fresh thinking, share cutting-edge ideas and provide new knowledge to people who will never have the chance to come study at Vanderbilt in person."
One of the goals of faculty participating in Coursera is to bring what they learn from teaching using a digital platform to students worldwide back into their classrooms at Vanderbilt.
"I think the quality and diversity of my class material will benefit from my participation with Coursera, as I alter it in response to questions from Coursera students, who have a broad range of backgrounds and perspectives," Schmidt said. "The ability to draw upon a digital archive of my lectures will also help me tailor class materials to the particular interests and needs of my Vanderbilt students."
Vanderbilt's Coursera pilot program represents part of the university's ongoing effort to ensure the experience it offers its students, alumni, faculty, staff, prospective students and community takes advantage of significant new learning opportunities.
It grows out of existing conversations and prior experience with digital learning at the university. The Vanderbilt School of Nursing has been using digital learning effectively for over a decade, and individual faculty members across the institution have undertaken numerous pilot projects in this arena.  In February 2012, Zeppos convened the Chancellor's Committee on Social Media and the Internet to explore and recommend new initiatives leveraging technology, including MOOCs, to support and enhance the university's mission of teaching, research and patient care.
For more information about digital learning initiatives at Vanderbilt, visit the Digital Learning website. For more information about Coursera, including a full list of participating institutions and courses, visit coursera.org.