https://youtu.be/VmYKBaYu3Pw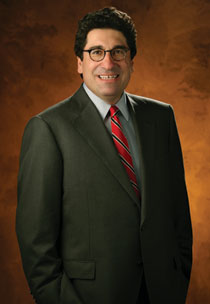 Dear Vanderbilt Community:
As one of our nation's and world's top research universities, Vanderbilt advances its mission by  integrating and disseminating knowledge and information. Increasingly, Internet technology presents an exciting conduit for the broad dissemination of knowledge to millions.
Last year, I appointed a Committee on Social Media and the Internet to study the landscape and make recommendations on how these important tools can best allow Vanderbilt to continue to lead and excel in the educational experiences it offers to outstanding students both in and out of the classroom. Online courses are one aspect of this broader initiative and give us an opportunity to provide members of our incredible faculty a platform where they can teach and reach alumni, prospective students, members of our wider community, and ultimately an international audience.
As a result of the Committee's months of evaluations and recommendations, we are pleased to move forward in our strategy with the company Coursera whose own strategy is complementary with Vanderbilt's vision.  With years of experience in digital learning – particularly through our School of Nursing and School of Medicine – the time is right to broaden our path and chart powerful new ways to engage Vanderbilt students and learners worldwide.  Our partnership with Coursera presents an extraordinary opportunity to bring the best and brightest faculty, students and staff together to create new knowledge and to serve as leaders in this dynamic area of teaching and learning.
For more information about this initiative and other digital learning initiatives at Vanderbilt, visit the Digital Learning website.  I look forward to our bright future as we further our leadership position and expand our dissemination platforms.
Sincerely,
Nicholas S. Zeppos
Chancellor