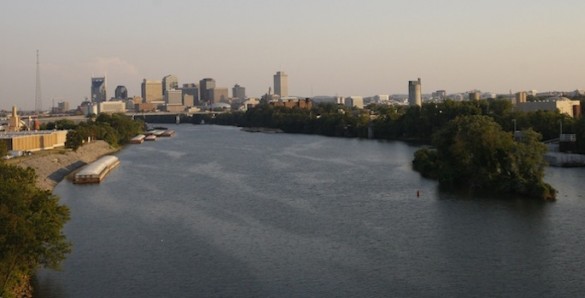 The effects of climate change will have widespread impact on the state, but there are opportunities to offset it by incorporating "climate-friendly" and "climate-resilient" actions into routine management decisions, say scientists from Vanderbilt University, Oak Ridge National Laboratory, University of Tennessee at Knoxville, University of Memphis and the Tennessee Department of Health in a new report.
The report, commissioned by the Sustainable Tennessee Organization and titled Sustaining Tennessee in the Face of Climate Change: Grand Challenges and Great Opportunities, was presented at Vanderbilt Sept. 11. The event was hosted by the Vanderbilt Institute for Energy and Environment.
George Hornberger, Distinguished Professor of Civil and Environmental Engineering, coordinated Vanderbilt's role in the report. Janey Camp, research assistant professor of civil and environmental engineering; Mark Abkowitz, professor of civil and environmental engineering; Jonathan Gilligan, associate professor of earth and environmental sciences; and Alfredo Vergara, assistant professor of preventive medicine contributed to the report.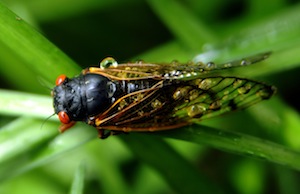 Speakers included opening remarks by Nashville Mayor Karl Dean, an overview of the report's findings by Benjamin Preston, senior research scientist at Oak Ridge National Laboratory, and a discussion about the way forward led by Abkowitz.
In the report, researchers drew on data from global and regional studies to describe and project the effects of climate change on Tennessee's natural resources, infrastructure and public health, as well as to identify opportunities to address those issues sustainably. "This report represents another contribution to a broader grass roots effort to pursue sustainability in our state, increase preparedness for the management of climate change risks, and position Tennessee to capitalize on emerging markets and technologies," Preston said. "One of the key points of the report is that we shouldn't consider climate change in isolation. The effects of climate change will be influenced by other trends in education, health, land use and economic development."
According to the report, climate models unambiguously project temperature increases at global, national and regional levels, and the researchers anticipate a correlating 5-9 degree Farenheit warming in Tennessee, accompanied by increases in severe weather. Because the exact nature of that weather instability is unknown—be it extreme heat, rainfall or drought—researchers conclude that it is important to develop responses that can adapt to that uncertainty.
"Extreme weather events are threatening our ability to provide a sustainable livelihood," said Abkowitz, who emphasized in his presentation that planning for environmental risks is a smart policy regardless of whether those changes are man-made or not.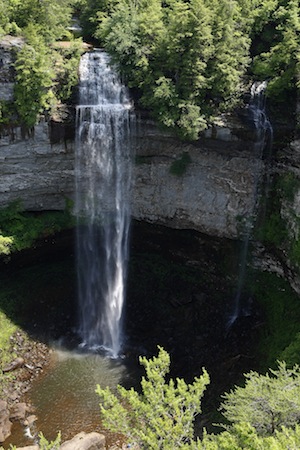 Climate change will have consequences for many systems in Tennessee, the researchers say in the report. The most visible areas are ecology and agriculture, which are not only affected by drought, storms, floods and temperature changes, but also indirectly by factors like warming rivers and lakes, declining water quality and climate-forced shifts in the populations of invasive and pest species.
These ecological changes will affect the type and quality of crops grown in the state. They will have public health consequences as well, as they affect the habitats of species that carry diseases and allergens. Other public health threats include an increased risk of heat-related illness and declining air and water quality.
Increasing temperatures will increase the demand for energy—particularly indoor cooling—while declining water availability will reduce the ability to generate it efficiently and rising water temperatures will decrease the ability of energy plants to dispose of their heated water without damaging the ecosystem.
Transit systems will also be impacted, both directly and indirectly, as extreme weather events cause acute disruptions, and long-term weather changes affect the performance and durability of the infrastructure, raising the demand for maintenance.
Finally, outdoor tourism could be affected as many of the species that contribute Tennessee's natural attractions change or decline.
Nevertheless, researchers say, there are many opportunities to address these challenges sustainably and profitably. "While the report is quite clear about the potential consequences of climate change for Tennessee's natural resources, economy and people, it also identifies a wide variety of 'win-win' opportunities for Tennesseans to promote economic growth and environmental stewardship," Preston said.
In the face of climate change, researchers say, the past will not necessarily be a reliable guide for strategic planning. The researchers offer seven strategies for making sustainable decisions:
Plan for change. Sustainability will not just happen. Proactivity is critical.
Monitor, evaluate and learn. While climate change is well understood on a general level over time, it remains difficult to predict its effects on specific locations at specific times. It is important to collect information at the local level, share lessons learned and reevaluate strategies as necessary.
Address critical knowledge gaps. Applied research among government agencies, universities and research institutions is necessary to expand the knowledge base for decisionmakers.
Increase flexibility in management practices. It is not only important to account for uncertainties in the climate itself, but also uncertainties in the state's ability to respond—socially, economically and politically—to those changes.
Reduce system sensitivities to climate variability and change. A "risk management" approach will help insulate vulnerable systems from disruptions associated with climate change. "Methods and practices are available to assess these risks and identify cost-effective adaptation strategies," Abkowitz said.
Take advantage of turnover of capital. As tools, systems and infrastructure grow, wear out or need repair, it is often possible to replace them with new technologies that are better equipped to handle new climate realities at a lower cost than retrofitting existing ones.
Enhance partnerships. Just as climate change affects many industries and sectors, so will it be vital to marshal and coordinate a variety of entities to plan, fund and implement the strategies necessary to cope with it.
"Unfortunately, if we don't start doing this soon, it will be an uphill battle, one in which we may never catch up. It's going to take strong proactive leadership and cooperation among government agencies and businesses to ensure a successful outcome," Abkowitz said.
Request a PDF of the full report.
The Sustainable Tennessee Organization is a consortium of Tennessee scientists and business leaders brought together to study the effects of climate change on the local level and bring those findings together into a report to help government, business and nongovernmental organizations make informed decisions for a sustainable future.
The Vanderbilt Institute for Energy and Environment engages in research and education that directly link the social and behavioral sciences, physical sciences, engineering, law and policy, and that bear on energy and environmental decisionmaking by individuals and by public and private institutions.