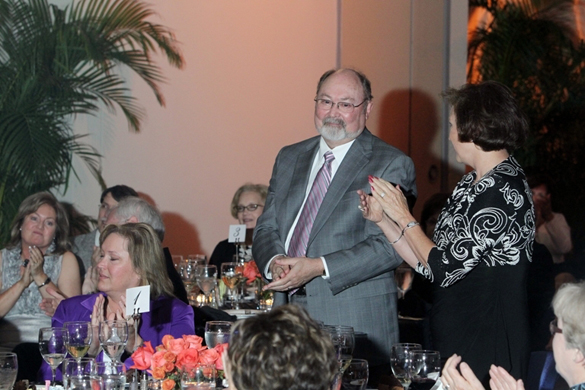 Vanderbilt School of Engineering Dean Kenneth F. Galloway was named Distinguished Professor of Engineering by Chancellor Nicholas S. Zeppos at a dinner marking Galloway's 16-year tenure as dean.
The new title and an undergraduate engineering scholarship in his honor were announced at the dinner May 23 marking Galloway's return to teaching and research.
On July 1, Galloway ends his term as dean. During that time, he built a reputation for faculty recruitment and increased research expenditures from external sources to $60 million annually, up from $10 million when he began.
Galloway will continue his role as a national leader in engineering education as the president-elect of the American Society for Engineering Education. He assumes the presidency in June 2013.