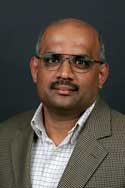 Amrutur Anilkumar, professor of the practice of mechanical engineering, and Sankaran Mahadevan, the John R. Murray Sr. Professor of Engineering, have been elected associate fellows of the American Institute of Aeronautics and Astronautics.
Peter Cummings, the John R. Hall Professor of Chemical Engineering, has been appointed to the Advisory Committee for the Engineering Directorate and the Advisory Committee for Cyberinfrastructure by the National Science Foundation.
Vice Adm. William French, a 1979 Vanderbilt and Naval ROTC graduate, has assumed the duties and responsibilities as Commander, Navy Installations Command. This infrastructure, also known as the CNIC Enterprise, includes 11 Navy Regions, 70 Installations and 127 Naval Operations Support Centers.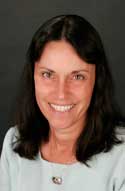 Steve Graham and Karen R. Harris, professors and the Currey Ingram Co-Chairs in Special Education and Literacy, have co-edited the first edition of the Educational Psychology Handbook, published by the American Psychological Association.
Eugene LeBoeuf, associate professor of civil and environmental engineering, has been elected a fellow of the American Society of Civil Engineers.
Patrick J. McHale, a Vanderbilt University and law school alumnus, has been named instructor of conflicts of law at the Nashville School of Law.
Rich Milner, associate professor of education, has received the 2012 Outstanding Book Award from the American Association of Colleges for Teacher Education for Start Where You Are, But Don't Stay There: Understanding Diversity, Opportunity Gaps and Teaching in Today's Classrooms.
Sokrates T. Pantelides, University Distinguished Professor of Physics and Engineering, has been named a 2012 fellow by the Materials Research Society.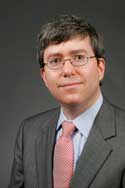 Daniel Sharfstein, associate professor of law, has received the Association of American Law Schools' 2012 Scholarly Paper Prize for "Atrocity, Entitlement and Personhood: The Value of Violence in Property Law," to be published in the May 2012 issue of Virginia Law Review.
Christine Quinn Trank, senior lecturer of organizational leadership in the Department of Leadership, Policy and Organizations, has been named editor of the Journal of Management Inquiry and associate editor of the Academy of Management Review.
Holly Tucker, associate professor of French, has been named a finalist for the Los Angeles Times Book Prize in Science and Technology for Blood Work: A Tale of Medicine and Murder in the Scientific Revolution.