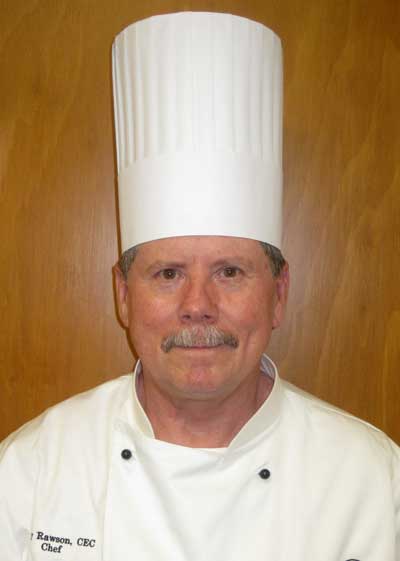 Gary Rawson, executive chef and manager of Vanderbilt Dining, has been accepted into the American Academy of Chefs.
The honor society of the American Culinary Federation, the American Academy of Chefs represents the highest standards of professionalism in the organization, society and industry. The academy's primary mission is to promote the education of all culinarians through mentorship, by awarding scholarships to students seeking a future in the culinary industry and by providing grants to professional working chefs wanting to further their careers.
Rawson has spent more than 40 years in the culinary arts, including executive chef positions in elite hotels across the country. He was the 2003 Chef of the Year and the Chef Bill James Award winner in 2002.
Contact: Julie Akard Crider, (615) 322-1877
julie.akard@vanderbilt.edu