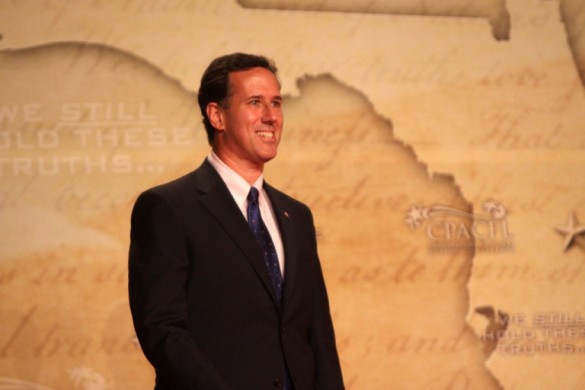 One-third of Tennessee registered voters prefer Rick Santorum as the Republican candidate for president, but even more believe Mitt Romney has the best chance of any Republican to beat President Obama in the general election.
According to a poll conducted Feb. 16-22 by the Center for the Study of Democratic Institutions at Vanderbilt University, Obama will face a very close race in Tennessee against any of the likely Republican nominees. Santorum and Romney would narrowly defeat Obama, while races against Ron Paul and Newt Gingrich would be too close to call.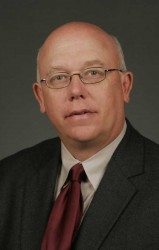 "This is a very fluid race with lots of 'don't knows' and 'none of the aboves,' said John Geer,
Gertrude Conaway Vanderbilt Professor of Political Science and co-director of the poll. "Herman Cain was the frontrunner in November, and he's not even in the race anymore," Geer said, referring to a similar poll the center conducted in the fall.
Tennessee is one of 10 states that will hold primary elections on March 6, or Super Tuesday.
The latest Vanderbilt Poll, conducted via telephone calls with 1,508 registered voters in Tennessee, has a margin of error of plus or minus 3 percentage points. It included both landline-only and cell phone-only registered voters and was conducted by the standards of the American Association of Public Opinion Research. The results were weighted to ensure that the sample was representative of Tennessee in terms of age, gender, education, region and race/ethnicity.
Thirty percent of those polled identified themselves as Democrats, 27 percent as Republicans and 33 percent as independents. The rest said they were "something else" or "don't know."
The 1,508 people polled where asked separate questions about how the Republican candidates would fare against Obama in a head-to-head election. Forty-two percent said they would vote for Sanorum over Obama, the same percentage who said they would pick Romeny if only he and Obama were in the race. Forty percent of the 1,508 people polled would vote for Paul in an election against Obama. Gingrich would get 38 percent in an election against the president.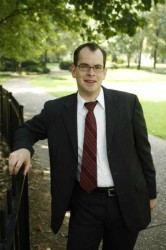 "While the race may look close now, there is little reason to think Tennessee will be a battleground state," Geer said. "And if it is, that will suggest Obama may well win in a landslide come November." Co-director Josh Clinton added, "Given that only nine states voted for McCain over Obama with a larger margin than Tennessee, if Obama is competitive in Tennessee that would not bode well for the Republican candidate nationwide."
Tennessee voters gave a vote of confidence to Gov. Bill Haslam, with 61 percent approving of his job performance. They were less enthusiastic about the state legislature, with 49 percent indicating approval. Fifty-three percent disapproved of President Obama's job performance, with 41 percent approving.
Voters didn't seem to think that having a Republican or Democrat in the White House would influence the economy much. Forty-one percent thought the economy would be "fairly good" or "very good" the next few years if Obama is reelected, versus 39 percent if a Republican became president.
Fifty-nine percent of those polled correctly identified Obama's birthplace as Hawaii, with 7 percent saying he was born in "Another Country." Twenty-four percent of those polled believed that Obama was a Muslim, while 39 percent said he was Protestant. Among the 14 percent of registered voters who think of themselves as a member of the Tea Party, however, 43 percent thought Obama was a Muslim, Catholic, Jew or an atheist.
The Center for the Study of Democratic Institutions at Vanderbilt University aims to foster an engaging intellectual environment to explore how political institutions shape political debate, ameliorate conflicts and influence public policy.
For more information about the poll, see the Vanderbilt Poll Snapshot.