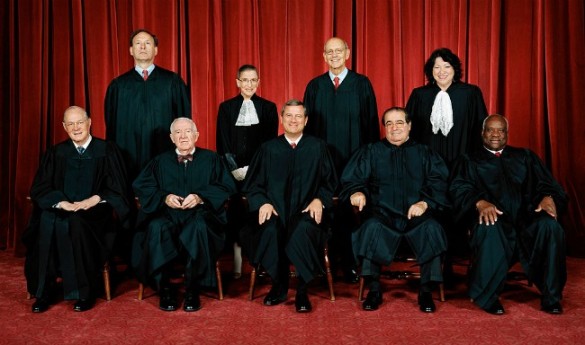 Legal and African American Studies experts from Vanderbilt University are available to speak with media regarding a U.S. Supreme Court case that could put new limits on the ability of colleges and universities to use race as a factor in admissions decisions.
The high court has agreed to hear a case brought by a white applicant to the University of Texas who claimed that affirmative action policies unfairly excluded her from admission.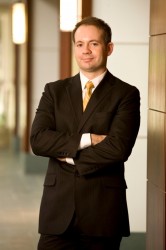 Brian Fitzpatrick, associate professor of law at Vanderbilt Law School, says that a broad ruling in favor of the student could endanger affirmative action programs at all public and private colleges and universities in the United States, and perhaps impact high schools.
"It is possible the court could use this case to overturn its own ruling in 2003 permitting universities to use affirmative action for diversity purposes," Fitzpatrick said. "It is also possible the court will narrowly focus on the unique circumstances of the University of Texas. But even if the court opts for the narrow route, the decision could have repercussions at other schools that use affirmative action and even at high schools that seek racial balance in their districting policies."
Fitzpatrick is an expert on class action litigation, federal courts, judicial selection and constitutional law. He joined Vanderbilt's law faculty in 2007, after serving as the John M. Olin Fellow at New York University School of Law. He graduated first in his class from Harvard Law School and went on to clerk for Judge Diarmuid O'Scannlain on the U.S. Court of Appeals for the Ninth Circuit and Justice Antonin Scalia on the U.S. Supreme Court.
Gilman Whiting, associate professor of African American and Diaspora Studiesand Human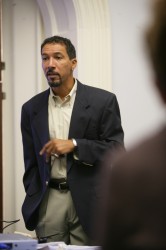 and Organization Development at Vanderbilt, says that the "reverse discrimination" argument at the heart of the Texas case is a "specious argument."
"One need only conduct a passing review of the 14,000-plus school districts in the United States to see that the unequal schooling and segregation of minority students is as great today as it was 40 years ago," Whiting said. "Less than 50 percent of African American males graduating from high school is but one example of the long march we still have ahead of us to get to equality."
Whiting teaches courses on the African American diaspora, black issues in education; black masculinity; race, sport and American culture; blacks in the military; and qualitative research methods. His areas of interest and research include: Work with special needs populations (gifted, at-risk learners); developing scholar identities; education reform; welfare reform; young black fathers and fatherhood initiatives; and health, fitness and nutrition in the black community.
The court is expected to hear arguments in the case this fall.
Media Note: Vanderbilt has a 24/7 TV and radio studio with a dedicated fiber optic line and ISDN line. Use of the TV studio with Vanderbilt experts is free, except for reserving fiber time.