Glenn Feldman, a Vanderbilt master's graduate in political science, has authored Painting Dixie Red: When, Where, Why and How the South Became Republican, published by the University Press of Florida.
Earl E. Fitz, professor of Portuguese, Spanish and comparative literature, spoke at The Americas Society in New York City to mark the launch of a special issue of Review: Literature and Arts of the Americas and contributed the issue's lead essay, "Salvador de Bahia and Rio de Janeiro: An Inter-American Perspective." Fitz also delivered lectures at Northwestern University on "Brazilian Modernism in Hemispheric Studies" and "The Role of Spanish and Portuguese Departments in the Development of Inter-American Literature."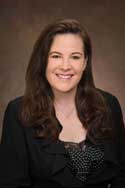 Wendee Hilderbrand, a 2004 graduate of Vanderbilt Law School, has received the 2012 Harris Gilbert Pro Bono Volunteer of the Year Award from the Tennessee Bar Association for her efforts on behalf of Tennessee death row inmate Edward Jerome Harbison, whose death sentence was commuted to life in prison without parole. Hilderbrand is an attorney with Bass Berry & Sims in Nashville.
George C. Hill, assistant vice chancellor for multicultural affairs, the Levi Watkins Jr. Professor and professor of microbiology and immunology, has been named a 2012 inductee to the Rutgers University Hall of Distinguished Alumni. Hill received a B.S. degree from Rutgers' Camden College of Arts and Sciences in 1961.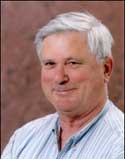 Paul King, professor of biomedical engineering, emeritus, has received the Pilkington Award, the highest honor given by the Biomedical Engineering Division of the American Society for Engineering Education. The award is given to an educator for lifetime achievement in teaching, research and administration of biomedical engineering academic programs.
Scotty Mann has been named assistant dean of development and alumni relations at Vanderbilt Law School, where he will lead the school's fundraising and stewardship activities and develop philanthropic and volunteer support for its educational mission. Mann previously served as director of development at the University of Georgia School of Law.
Keith G. Meador, professor of psychiatry, preventive medicine and religion and vice chair for faculty affairs in the Department of Psychiatry, has been named director of the Center for Biomedical Ethics and Society at Vanderbilt. Meador is widely published and speaks nationally and internationally on the intersections of medicine and religion and their ethical implications in the practice of medicine.
Velma McBride Murry, professor of human and organizational development, has been appointed to the Board for the Advancement of Psychology in the Public Interest's Committee on Psychology and AIDS.
Vanderbilt University Press has two books named to the "Outstanding Academic Titles" list for 2011 by Choice Magazine – Willing and Unable: Doctors' Constraints in Abortion Care by Lori Freedman and Reload: Rethinking Violence in American Life by Christopher B. Strain.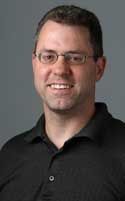 Ron Zimmer, associate professor of public policy and education, has been appointed an editor of Educational Evaluation and Policy Analysis, a quarterly publication of the American Educational Research Association. Zimmer will assume the editorship with the 2013 volume year.