Media Inquiries
Latest Stories
President Obama isn't going to let Republican candidate Mitt Romney position himself as the expert on government efficiency without a battle, a Vanderbilt University political scientist said.
Obama is asking Congress for expanded authority to shrink the federal government and proposes to use this authority initially to merge six trade and commerce programs and overlapping programs, including the Small Business Administration, the Export-Import Bank, Office of the United States Trade Representative, the Overseas Private Investment Corporation and the Trade and Development Agency. The mergers could save up to $3 billion over a decade, the president claims.
"There are both practical and political reasons for resuscitating the presidential power to reorganize the executive branch," said David E. Lewis, William R. Kenan, Jr. Professor of Political Science and co-director of the Center for the Study of Democratic Institutions at Vanderbilt University.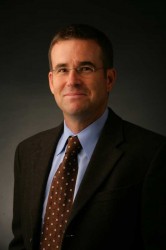 "On a practical level, agencies often do have overlapping missions, partly because they were created by Congress to solve specific problems at particular points in time rather than as the result of a holistic plan about how most efficiently to organize government activity.
"Politically, the president benefits from being seen as out front on efforts to do as Mitt Romney says, 'have a simpler, smaller and smarter' federal government. Reorganizing government to improve efficiency is symbolically important to reinforce the notion that the administration wants to cut spending and use taxpayer dollars judiciously."
Obama is asking Congress to give him authority to propose mergers to save taxpayer money and help consumers and business. He wants Congress to vote yes-or-no to his proposals within 90 days of being presented.