Book by Dayan named to top 25 list
by
Jim Patterson
Dec. 14, 2011, 4:40 PM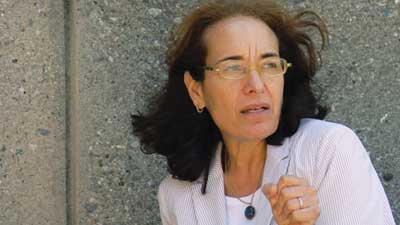 A book by a Vanderbilt professor about the legal methods used to deprive people of their personhood was named one of the top 25 academic books of the year by Choice: Current Reviews for Academic Libraries.
The Law is a White Dog (Princeton University Press) was written by Colin Dayan, the Robert Penn Warren Professor in the Humanities at Vanderbilt. Moving seamlessly across genres and disciplines, the book demonstrates how contemporary jurisprudence regarding cruel and unusual punishment prepared the way for abuses in Abu Ghraib and Guantánamo.
"To be a person can mean a number of things," Dayan said in a Vanderbilt View story about The Law is a White Dog. "You can be a person and still be depersonalized. Today, larger and larger groups of persons are being created who legally no longer have the attributes of will and personality, something like the 'living dead.'"
Choice editors recognize the most significant titles reviewed during the calendar year by compiling the Outstanding Academic Titles list, which is published each January.  As a preview to the full 2011 list, which will appear in the January 2012 issue, the editors collaborated this year in choosing from among the 2011 list their favorites for the Top 25 Books and the Top 10 Websites lists.
Choice is the premier source for reviews of academic books, electronic media and Internet resources of interest to those in higher education. More than 35,000 librarians, faculty and key decision makers rely on the publication for collection development and scholarly research.