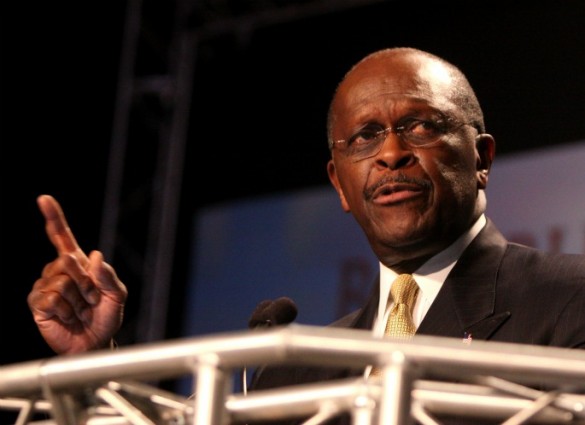 Businessman Herman Cain is the favorite of Tennessee voters for the state's March 6 presidential Republican primary election, but female voters are far less likely to support him. That pattern is unlikely to change in light of allegations of sexual harassment against him, according to a new poll by the Center for the Study of Democratic Institutions at Vanderbilt University.
Cain was the choice of 22 percent of 823 likely primary voters polled Oct. 28 through Nov. 5. The poll was conducted as the sexual harassment claims started to arise. Yet Cain's support did not change much as the story unfolded. Cain beat his closest competitor, former Massachusetts governor Mitt Romney, by eight percentage points.  The actual winner of the primary was "the undecideds."
"Two things are clear from this poll," said John Geer, Distinguished Professor of Political Science and co-director of the poll. "First, none of the candidates are wildly popular in the state. Second, Cain draws disproportionate support from males."
Male voters supported Cain over Romney 27.1 percent to 12 percent, while women preferred Cain just 15.4 percent to Romney's 13 percent, which is within the poll's plus or minus 2.6 percent error rate.
The poll, conducted by the standards of the American Association of Public Opinion Research, was weighted to ensure that the sample was representative of Tennessee in terms of age, gender, education, region and race/ethnicity.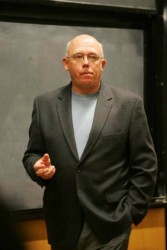 "Tennesseans can receive valuable information about the opinions of their fellow citizens through this poll," Geer said. "The Center for the Study of Democratic Institutions is pleased to provide this important public service."
Data from the Vanderbilt Poll is available.
Following Cain and Romney in the poll of Republican favorites were Texas Gov. Rick Perry (9 percent), U.S. Rep. Michele Bachmann of Minnesota, former House Speaker Newt Gingrich and U.S. Rep. Ron Paul (all with 6 percent) and former U.S. Sen. Rick Santorum of Pennsylvania (1 percent).  The largest number of respondents, 28 percent, said they didn't yet know who they would vote for.
The poll also showed Cain, Perry and Romney all to be formidable opponents for President Obama in the November general election should they get the nomination. Romney was the most dangerous to Obama, beating him 42 to 28 percent. Cain would narrowly defeat Obama, but a race against Perry was nearly a dead heat.
The entrance of a credible independent candidate would be very advantageous to Obama, according to the poll. The addition of such a candidate into the mix would make Obama the winner against all his potential Republican opponents.