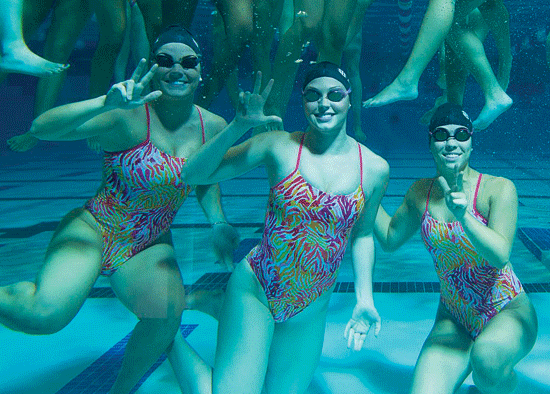 Before coming to Vanderbilt, I worked as a freelance film critic, which involved traveling, attending movie screenings, conducting celebrity interviews and generally being wined and dined.
It was fun in the beginning. But after a while I got tired of competing in the blood sport that is a press junket – ping-ponging between egomaniacs and sycophants, navigating a sea of handlers with messiah complexes.
The shining moments of true connection and meaningful conversation happened less often than I would have liked. It left me wanting more.
I came to Vanderbilt content to use my writing skills while getting a regular paycheck with benefits – though certain it would be a less exciting milieu. I wouldn't have believed back then that Vanderbilt would offer a world of adventure on a grander scale than I'd ever known. But guess what? It has.
Through my work and day-to-day interactions, [rquote]I've met presidents and priests, refugees and rebels, survivors of shark attacks, cancer and domestic abuse.[/rquote] They are all around us, in laboratories, classrooms, cubicles and hospital rooms, quietly laboring behind the scenes in the hopes of changing the world for the better (inspiring a student, testing a vaccine, comforting a frightened patient – the list goes on), never asking for recognition or praise.
In this month's issue, you will meet a few of these outstanding individuals. In honor of Veteran's Day, Associate Editor Kara Furlong's cover story focuses on the Yellow Ribbon Program and highlights several participants, including Erin Gardiner, a student at the School of Nursing. Before coming to Vanderbilt, she served in the Army as a battle captain in Iraq. Now she's pursuing a medical career with the goal of one day caring for soldiers returning from war.
She is just one of the many people who make up our diverse and remarkable community, and I am proud to be a part of the effort that brings her story to you.
My past life has nothing on this. I'd rather be right here, where the real superstars walk among us.