Media Inquiries
Latest Stories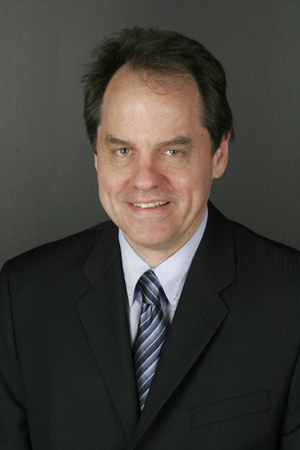 New research by Vanderbilt Owen Graduate School of Management professor Bruce Cooil and his coauthors finds that for all the attention companies pay to achieving high satisfaction levels among their customers, what matters most is how well a company ranks in comparison to rivals. No matter how much a customer likes a company or product, if they don't like it more than the competition, they don't always put their money where their mouth is.
"Customers may be very satisfied with your brand and happily recommend it to others—but if they like your competitors just as much, you're losing sales. Making changes to increase satisfaction won't necessarily help," writes Cooil, the Dean Samuel B. and Evelyn R. Richmond Professor of Management at Owen and director of the Executive MBA program.
To help with the customer satisfaction versus customer buying dilemma, Cooil and his coauthors created a new measurement called the wallet allocation rule, which they explain in a research article published in the October 2011 issue of the Harvard Business Review.
Wallet allocation rule
The wallet allocation rule uses customer rankings of brands to predict the percentage – or share – of spending a company will capture in its segment. Researchers created the tool after examining the purchasing habits of 17,000 consumers in more than a dozen industries over a two-year period.
To illustrate the disconnect between traditional customer satisfaction levels and actual spending, Cooil and his coauthors turn to the example of Walmart. In 2008 the discount chain launched a company-wide remodeling effort undertaken at least in part to raise customer satisfaction scores. Walmart accomplished its goal of raising customer satisfaction, but at the same time saw shoppers drift to more stores. That meant, "Even as satisfaction increased, share of wallet fell," the authors write.
"If your brand is one of only two a customer uses for a given purpose, the [wallet allocation rule] shows that the difference between being her first choice and being her second can have a major financial impact," Cooil and his coauthors write. "In such a situation, even being tied has grave consequences: [rquote]Half of each dollar you could be collecting from the customer is going to your competitor instead."[/rquote]
In practice, managers should focus less on customer satisfaction scores for their own sake, and more on how to drive a brand's rank among competitors.
Cooil and his colleagues write, "If you're not number one, you should ask your customers why they prefer your competitor and use the insights you gain to move up the ranking ladder."
Tips to improve a brand's rank:
Follow the wallet allocation rule to establish the share of wallet of each competitor your customers use.
Determine how many of your customers use each competitor.
Calculate the revenue that goes from your customers to each competitor.
Identify the primary reasons your customers use your competitors.
Prioritize your opportunities to improve your share of wallet: Estimate the costs of addressing each reason your customers choose a competitor and weigh those costs against your potential financial return in each case. Remember to take into account the cumulative impact of addressing issues that apply to multiple competitors.
The research is coauthored by Owen Graduate School alumnus Timothy Keiningham, now global chief strategy officer and executive vice president at Ipsos Loyalty, a leading marketing research firm; Lerzan Aksoy, professor of marketing at Fordham University; and Alexander Buoye, vice president of analytics at Ipsos Loyalty.