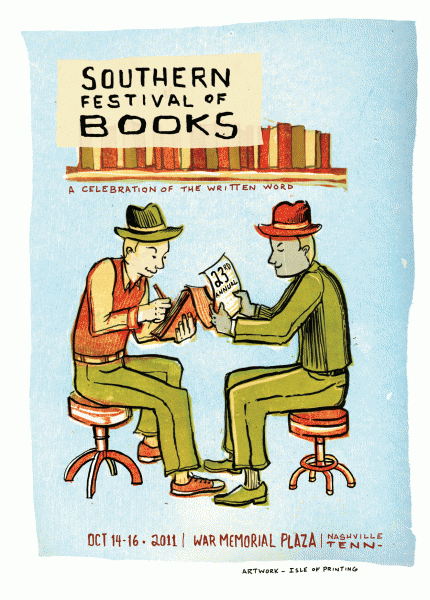 Several Vanderbilt faculty members will be featured at this year's Southern Festival of Books, a celebration of authors, writing and reading. The annual three-day event takes place in downtown Nashville at Legislative Plaza and the Tennessee Capitol Building Oct. 14-16.
The festival will feature dozens of authors, including novelists Ann Patchett and Clyde Edgerton, and is free with no registration or tickets required. Authors will read from their new books, discuss the writing life and sign autographs. Various book vendors and publishers also will display their wares.
For a complete schedule, visit the Humanities Tennessee website.
A few of the Vanderbilt faculty to be featured are:
Tracy Barrett, senior lecturer in Italian
Dark of the Moon
William Bernet, professor of psychiatry
Parental Alienation
Kate Daniels, professor of English
A Walk in Victoria's Secret: Poems
Michael Kreyling, professor of English
The South That Wasn't There: Postsouthern Memory and History
Lorraine Lopez, professor of English
The Realm of Hungry Spirits
A. Scott Pearson, associate professor of surgery
Public Anatomy
Alice Randall, writer in residence
My Country Roots: The Ultimate MP3 Guide to America's Original Outsider Music
Daniel Sharfstein, associate professor of law
The Invisible Line: Three American Families and the Secret Journey from Black to White
Carol Swain, professor of political science and law
Be the People: A Call to Reclaim America's Faith and Promise
Holly Tucker, associate professor with the Center for Medicine, Health and Society and associate professor of French and Italian
Blood Work: Murder and Medicine in the Scientific Revolution
David Weintraub, professor of astronomy
How Old Is the Universe?