Media Inquiries
Latest Stories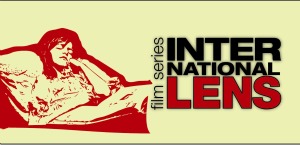 International Lens, Vanderbilt University's acclaimed film series, launches its eighth season Sept. 7 with a screening of Musica Campesina. The full-length feature about a Chilean guitarist being introduced to the country music industry was directed by Chilean filmmaker Alberto Fuguet while he was a Vanderbilt visiting professor.
International Lens, which is free and open to the public, offers thought-provoking films with a global perspective. It strives to use cinema to transcend geographic, ethnic, religious, linguistic and political boundaries by encouraging discussion and greater cross-cultural understanding among diverse individuals.
Films from Israel, China, the United States, France, Germany, India and numerous other countries are scheduled this fall. Many of them will be introduced by Vanderbilt faculty. In addition, three directors will make special appearances at screenings of their films.
International Lens was awarded a Tournées grant for the fourth consecutive year to support the screening of five French films. The Tournees Festival is sponsored by the Cultural Services of the French Embassy and the French Ministry of Culture. Other support for International Lens is provided by Nashville Premiers, which underwrites the screening of independent and foreign films as well as re-released film classics that have not been previously shown in Nashville.
Parking for International Lens screenings in Sarratt Cinema is available at no charge in Zone 2's Lot 2 on West End Avenue. Please do not park in spaces marked reserved. If the lot is full, there are metered parking spaces on West End with no charge after 6 p.m.
All films will be shown in Sarratt Cinema at 7 p.m. unless otherwise noted below.
Musica Campesina (Country Music)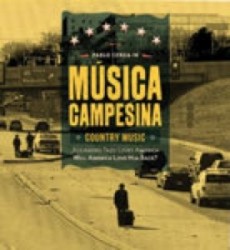 Wednesday, Sept. 7
USA/Chile, 2010, director Albert Fuguet
A Chilean guitarist mending his broken heart follows a love interest to America and subsequently throws himself into Nashville's music scene. An audience discussion with Sarah Childress, film producer, and Ashley Zeiger, director of photography, follows the screening.
Beyond Belief
Thursday, Sept. 8
USA, 2008, director Beth Murphy
Two American women who lost their husbands in the 9/11 tragedy cope with loss and struggle to raise their families by dedicating themselves to empowering Afghan widows whose lives have been ravaged by war, poverty and oppression. This screening will be held in conjunction with campus programs commemorating the 10th anniversary of 9/11.
Not in Our Town: Light in the Darkness
Tuesday, Sept. 13
USA, 2011, director Patrice O'Neill
This PBS special documents the story of a town that takes action after a hate crime killing devastates the community.
Yossi and Jagger
Wednesday, Sept. 14
Israel, 2002, director Eytan Fox
The pressures and privations of military life swell among Israeli soldiers stationed at a cramped army base on the Israeli-Lebanese border. However, love grows between two young commanders who must keep the lid on their passionate affair in a society of "Don't ask, don't tell."
IP Man 2
Thursday, Sept. 15
Hong Kong, 2010, director Wilson Yip
The biopic of martial-arts hero and Wing Chun popularizer Ip Man continues. He must face down street punks, organized mobs and more to defend Asian culture from all sides hostile.

How I Ended This Summer
Wednesday, Sept. 21
Russia, 2010, director Aleksei Popogrebsky
Sergei and Pavel are the only scientists stationed on a desolate outpost in the Arctic Circle. Madness sets in as fear, lies and suspicions start poisoning their delicate atmosphere in this existential drama of survival.
Me Facing Life
Saturday, Sept. 24, 11 a.m.
USA, 2011, director Daniel Birman
What leads a girl who grew up in a reasonable home environment to murder a 43-year-old man? Director Daniel Birman, who will help lead the post-screening discussion, examines how common these crimes are among youth and how rarely the public stops to question its assumptions about these tragedies.
Hors La Loi (Outside the Law)
Wednesday, Sept. 28
France, Algeria, Belgium, 2010, director Rachid Bouchareb
Three brothers uprooted from their homeland reunite as an anti-colonial movement unfolds.
The End of the Neubacher Project
Thursday, Sept. 29
Austria, 2007, director Marcus J. Carney
Filmmaker Marcus J. Carney confronts his family's Nazi past, but during his truth-seeking journey, he discovers greater entanglements and deeper levels of denial. He redefines the meaning of love and burden and living with both. Carney will help lead the post-screening conversation.
Hadewijch
Tuesday, Oct. 4
France, 2009, director Bruno Dumont
Hadewijch is a novice nun who is kicked out of the order for her ecstatic blind faith and becomes Celine again, a young Parisian girl who is led down dangerous paths in the real world.
The Illusionist
Tuesday, Oct. 11
France/UK, 2010, director Sylvain Chomet
This animated film tells the story of a distraught magician who abandons the halls of Paris and London to perform in small town pubs in Scotland.
El Norte (The North)
Wednesday, Oct. 12
USA/Mexico, 1983, director Gregory Nava
A brother and sister of a farm family risk their lives in their escape from Guatemala and travel into California as immigrants in this musically and visually stunning film.
White Material
Thursday, Oct. 13
France, 2009, director Claire Denis
Maria Vial, a fearless French woman attempts to run her family's coffee plantation in an African nation torn violent apart by hate-fueled civil conflict.
Cow
Wednesday, Oct. 19
China, 2009, director Hi Guan
A peasant is given a loyal Dutch cow that produces milk with alleged healing powers. The absurdly comic duo becomes the last line of defense when the Japanese enter their town during World War II.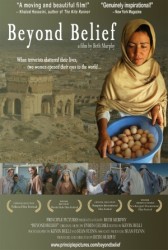 Inspector Bellamy
Thursday, Oct. 20
France, 2009, director Claude Chabrol
This is a wry thriller about a police commissioner trying to balance professional instinct with family duty.
La Belle Endormie (The Sleeping Beauty)
Tuesday, Oct. 25
France, 2011, director Catherine Breillat
In a castle in a far away land in a far away time, Anastasia is cursed to sleep for 100 years and to live in the world of dreams.
Veer Zaara
Wednesday, Oct. 26, 6:30 p.m. with Indian food served during intermission
India, 2004, director Yasha Chopra
Veer Pratap Singh, a rescue pilot with the Indian Air Force, rescues Zaara, a Pakistani girl stranded in India after a bus accident. Years later the mystery of Veer's disappearance and sentencing to a Pakistani jail cell for that time comes to light.
The Last Survivor
Thursday, Oct. 27
USA, 2010, directors Michael Pertnoy and Michael Kleiman
This documentary follows the lives of survivors of four different genocides and mass atrocities – the Holocaust, Rwanda, Darfur and Congo. Two of the survivors featured in the film, Jacqueline Murekatete and Justin Semahhoro, will be part of a post-screening panel discussion.
Summer Wars
Wednesday, Nov. 2
Japan, 2009, director Mamoru Hosoda
Math nerd Kenji Koiso is called to save OZ, the massive, all-encompassing virtual world after a rogue program called Love Machine acquires an orbiting nuclear weapon.
O'er the Land
Thursday, Nov. 3
USA, 2009, director Deborah Stratman
Through a meditative stream of sounds and imagery, this avant-garde documentary imposes a philosophical touch on various symbols of American identify. This is being held in conjunction with the American Studies year-long program on sustainability and Stratman will be part of the post-screening discussion.
Our Beloved Month of August
Wednesday, Nov. 9
Portugal/France, 2008, director Miguel Gomes
This subtle comedy that is a hybrid of documentary and fiction freewheels across the rural Portuguese landscape stopping at music festivals and villages.
Sons of Lwala
Tuesday, Nov. 15
USA, 2008, director Barry Simmons
While attending Vanderbilt Medical School, two brothers from Lwala, Kenya lose both of their parents to AIDS. The documentary follows them as they return to their village to finish the health clinic their father started before getting sick.
Retorno A Hansala (Return to Hansala)
Wednesday, Nov. 16
Spain, 2008, director Chus Gutierrez
This drama traces the journey of a Spanish funeral home owner and a young Moroccan girl to deliver the body of her deceased brother back to their home village.
Untold Scandal
Wednesday, Nov. 30
Korea, 2003, director Je-yong Lee
The film, based on the novel "Les Liaisons Dangereuses," is set in aristocratic 18th-century Seoul, a world of pomp and propriety as well as affairs and vengeances unseen.
The Pervert's Guide to Cinema
Wednesday, Dec. 7
UK/Australia/Netherlands, 2009, director Sophie Fiennes
Philosopher and psychoanalyst Slavoj Zizek delves into the hidden language of cinema, uncovering what movies can tell us about ourselves.