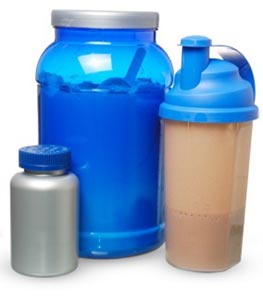 Although protein supplementation is recommended following gastric bypass surgery to avert protein deficiency, such supplements may actually have undesirable metabolic effects, suggests a recent study led by Ronald Clements in the Vanderbilt Center for Surgical Weight Loss.
Patients undergoing gastric bypass surgery for weight loss risk becoming protein deficient because of their limited stomach size and an intolerance to eating meat. Protein supplementation is therefore recommended, but how these protein supplements affect the beneficial metabolic and hormonal changes resulting from gastric bypass is unclear.
In the current study, Clements and colleagues found that gastric bypass patients taking a commercial protein supplement (containing the amino acids glutamine, arginine and a leucine metabolite) had worse measures of glucose regulation, insulin sensitivity and inflammation compared to those not taking supplements. Weight loss was similar in both groups. The findings, reported in the April Journal of the American College of Surgeons, suggest that physicians may need to focus on quality and not just quantity of protein supplementation for optimal nutrition after gastric surgery.
The research was funded by Abbott Laboratories.