Media Inquiries
Latest Stories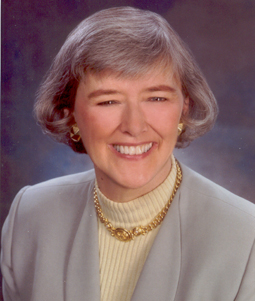 Pat Schroeder, an outspoken advocate for women's and family issues while serving in the U.S. House of Representatives for 24 years, will speak at Vanderbilt University's Central Library on April 29.
The former congresswoman's talk, "24 Years of House Work…and the Place Is Still a Mess," will be from 3:30 to 5:30 p.m. in the library's Community Room. She plans to take questions from the audience following her remarks.
From 1972 to 1996 Schroeder represented Colorado's 1st District and was a co-founder of the Congressional Caucus on Women's Issues. She served on the House Judiciary Committee, Post Office and Civil Service Committee and House Armed Services Committee, where she was the first woman member. While Schroeder was chair of the House Select Committee on Children, Youth and Families during the early '90s, the Family and Medical Leave Act and the National Institutes of Health Revitalization Act were signed into law.
Education and free speech were among Schroeder's priorities during her legislative career. She continues to speak out on copyright issues and intellectual property rights as the president and chief executive officer of the Association of American Publishers, the national trade organization of the U.S. book publishing industry.
Schroeder, who earned her bachelor's degree from the University of Minnesota, was one of only 15 women in her class at Harvard Law School, where she earned her J.D. in 1964. She was a lawyer and teacher prior to her election to Congress. Schroeder is the author of Champion of the Great American Family and 24 Years of House Work…and the Place Is Still a Mess: My Life in Politics.
Schroeder is now the chair of The English-Speaking Union of the United States. Her lecture on campus dovetails with her participation in a regional meeting of the organization to be hosted by its Nashville branch.
Video of Schroeder's campus talk will be available after the event at http://news.vanderbilt.edu. For more information, contact Celia Walker at 615-343-4701 or celia.walker@vanderbilt.edu